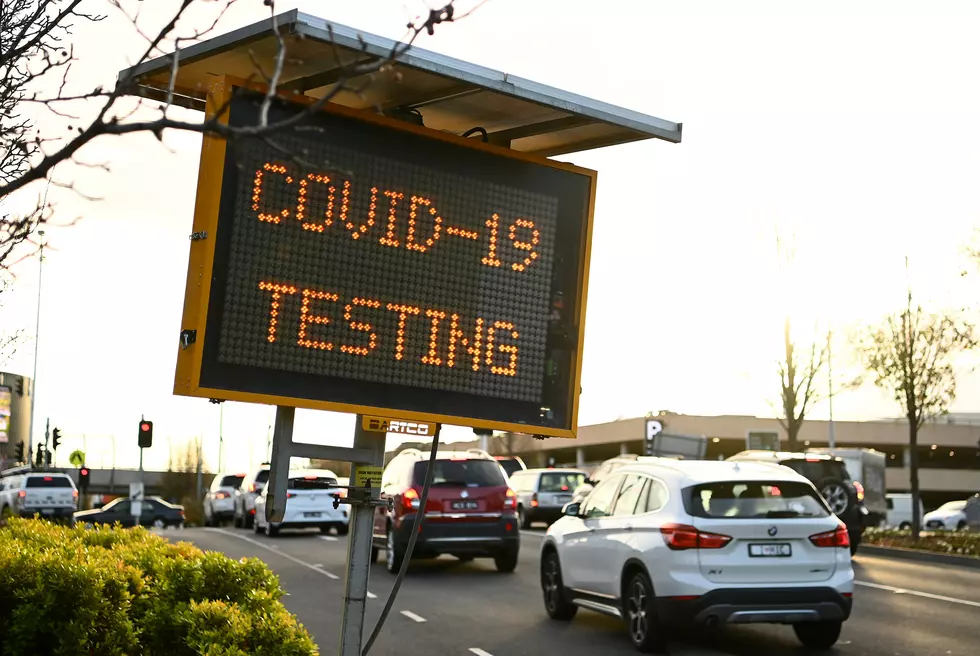 New COVID Testing Sites Open in Lake Charles Area in Response To Winter Surge
Photo by Quinn Rooney/Getty Images
To be clear, COVID-19 cases are soring in Louisiana. Since the 2021 Christmas holidays, the state has seen a record high 30,000+ new COVID cases. Here in Calcasieu Parish, there have been more than 1,000 new cases and counting. Region 5 Medical Director, Dr.  Lacey Cavanaugh told KPLC that Southwest Louisiana is starting the new year with larger cases than any of the previous COVID surges that we've had to date.
If you have been on the fence about taking the COVID vaccine, now it is the time. Due to the record COVID surge, new testing locations have opened across the state to help meet the demand. For a complete list of testing locations, click here. In the meantime, it shouldn't be hard to find a testing location in Calcasieu Parish and within the Lake Area. The US Department of Health and Human Services, the Louisiana Department of Health, and Walgreens have teamed-up to provide COVID-19 tests. Testing at Walgreens is by appointment at select locations. An insurance card may be requested, but it  is not required and testing is free.
LDH-Walgreens locations are offering COVID-19 tests to people ages 3 and older. Test results are available within 72 hours of test collection: by email if negative, or by email and a phone call if positive. Below are a few testing sites:
LOOK: Best Beers From Every State
To find the best beer in each state and Washington D.C., Stacker
analyzed January 2020 data from BeerAdvocate
, a website that gathers user scores for beer in real-time. BeerAdvocate makes its determinations by compiling consumer ratings for all 50 states and Washington D.C. and applying a weighted rank to each. The weighted rank pulls the beer toward the list's average based on the number of ratings it has and aims to allow lesser-known beers to increase in rank. Only beers with at least 10 rankings to be considered; we took it a step further to only include beers with at least 100 user rankings in our gallery. Keep reading to find out what the best beer is in each of the 50 states and Washington D.C.