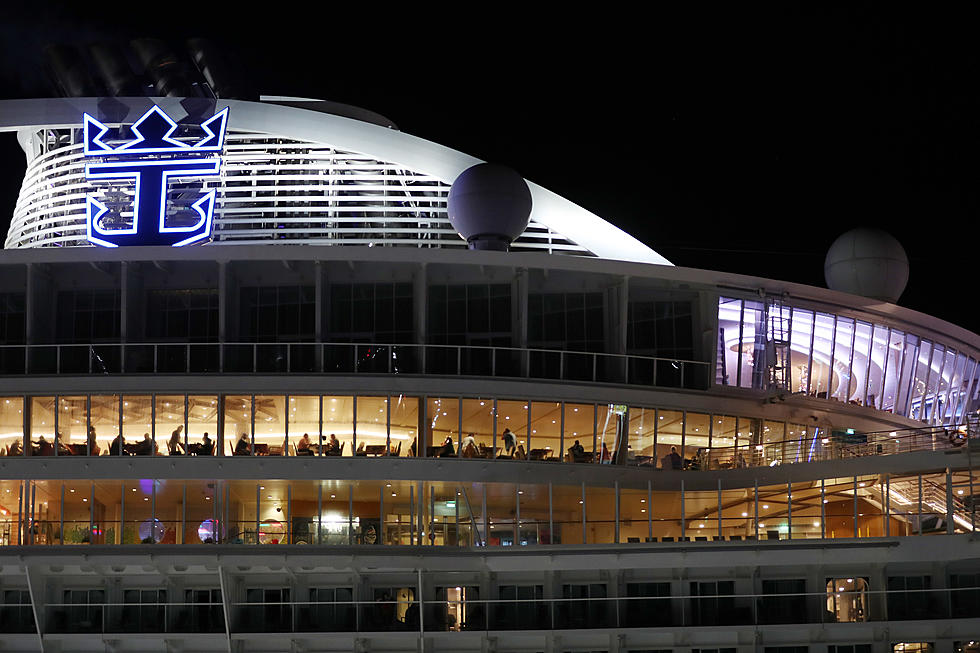 See The New Massive Cruise Ship Coming To Galveston, Texas This Year
Getty Images
If you love going on cruises or just love taking a vacation, then get ready as a new cruise ship is getting ready to start sailing from Galveston, Texas later this year. Currently, Royal Caribbean has the ship Allure of the Seas sailing out of the port but the Allure's sister ship is coming with many more perks than the Allure.
The new ship getting set to arrive in Galveston is called the Royal Caribbean's Harmony Of The Seas and this ship has anything and everything you want in a cruise ship. It is dubbed as one of the biggest cruise ships in the world. The ship is massive! It made its maiden voyage in May of 2016.
The new ship features world-class live diving shows, a merry-go-round you can ride just like at a carnival, an ice skating rink with professional shows and you can skate on it too, a zip line and so much more.
Some of the new features on this ship are two massive slides, a two-story atrium full of hot tubs and pools for people 16 and older so basically it's an adult-only area, art galleries, comedy clubs, the Royal Theatre for Broadway shows, and a ton of restaurants all over the ship which features 18 decks.
On deck 5 you find the Royal Promenade which basically looks like a mall that you would go shopping in. It is full of bars, restaurants, and karaoke clubs.
What else is cool about this ship is that deck 6 is called the Boardwalk which is an open-aired deck which means you basically are walking outside. That is where you will find the merry-go-round, hot dog stands, the aqua theater for the diving shows, and a Johnny Rickets 50s-style hamburger joint.
Deck 8 is called Central Park neighborhood which is another outside area that looks like you walking through a park with real trees and plants with restaurants and shops along the entire area.
So when is the Harmony Of The Seas ready to set sail out of Galveston? The ship's first sailing is set for Sunday, November 5th, 2023, and going to Roatan, Honduras, Costa Maya, Mexico, and Cozumel, Mexico for a 7-day cruise.
Are you ready to take a tour? Here you go.
Beautiful Parks of Southwest Louisiana