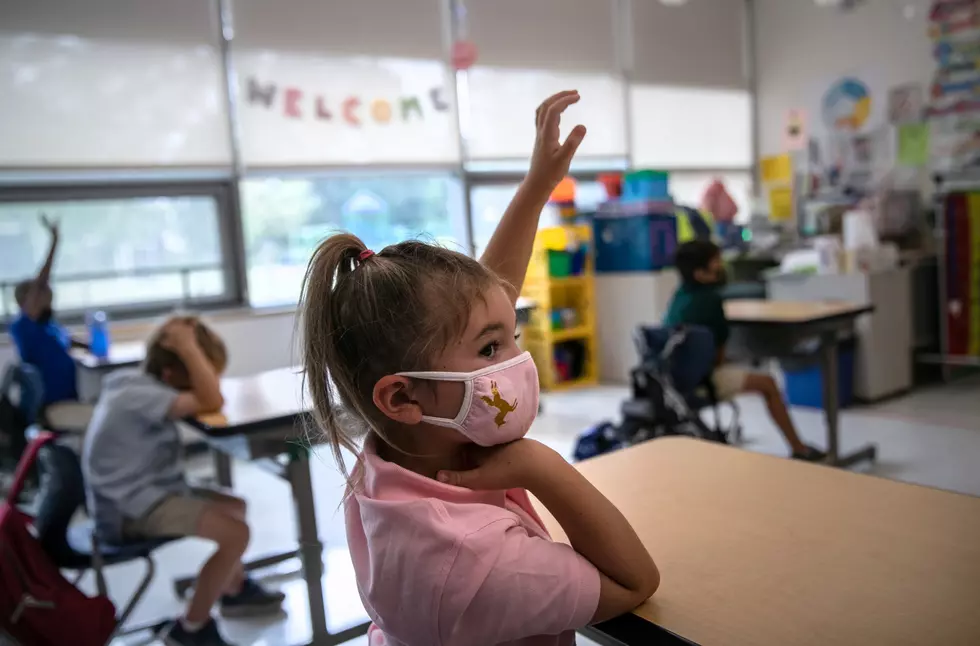 Educators React to End of Mask Mandate in Louisiana
John Moore/Getty Images
Governor John Bel Edwards is lifting the mask mandate in Louisiana. This means students and teachers will no longer have to wear masks at schools.
Louisiana State Board of Elementary and Secondary Education (BESE) President Sandy Holloway issued the following statement:
Earlier this month our Board directed Superintendent Brumley to meet with Governor Edwards to request removing the mask mandate for K-12 students, and I am pleased with the Governor's decision today to lift the requirement. Our state has been a leader in safely returning students to daily, in-person learning, and that progress will now continue with our school systems taking the reins in developing COVID-19 policies appropriate for their local communities.
Masks have been mandatory at schools since the doors were reopened last fall.
Holloway adds:
On behalf of BESE, I thank Governor Edwards, Superintendent Brumley and his team, state and local health officials, and our K-12 teachers and administrators across the state for their efforts and cooperation as we enter what is hopefully the final phase of educating through COVID-19 in Louisiana.
The Governor says the mask mandate continues for public transportation, health care facilities and in prisons. All other locations will be up to local governments do decide the rules. The Governor says Louisiana has seen a decline in cases of Covid. The positivity rate has been below 5% for the last 4 months.
The new order is in effect immediately.
LOOK: Answers to 30 common COVID-19 vaccine questions
While much is still unknown about the coronavirus and the future, what is known is that the currently available vaccines have gone through all three trial phases and are
safe and effective
. It will be necessary for as many Americans as possible to be vaccinated in order to finally return to some level of pre-pandemic normalcy, and hopefully these 30 answers provided here will help readers get vaccinated as soon they are able.
Top 10 High Schools in Louisiana