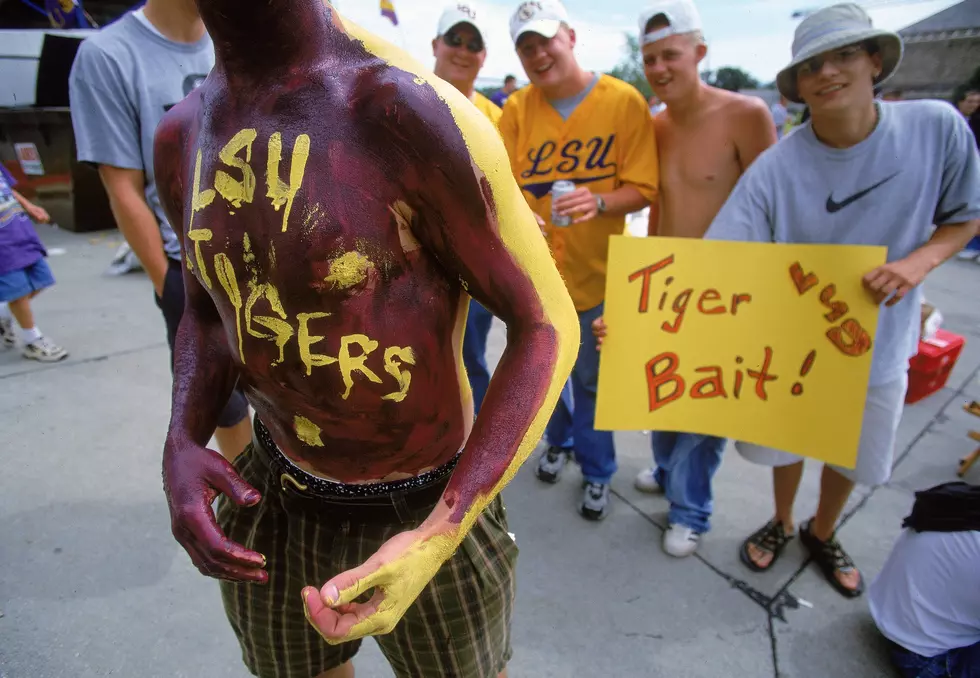 SEC Final For National Championship Starting Tonight –LSU/Florida
Getty Images
The LSU Tigers baseball team did what some people thought was impossible last weekend.  The Tigers beat the #1 team in the country two games in a row to advance to the College Baseball World Series final and a chance to win the National Championship.
The Tigers came back from a 1-1 record in the tournament to beat the Oregon Beavers in back to back games to set up a SEC finale against the Florida Gators for the National Championship.
The LSU Tigers have made 18 appearances in the College Baseball World Series and have won six national championships.  LSU won the whole thing in 1991, 1993, 1996, 1997, 2000, 2009.
The Florida Gator have made 11 appearances in the college world series but has never won the whole thing.
The first of three game series finale begins tonight. On the mound for LSU with be senior right handed pitcher Russell Reynolds.
Tonight's game is at 6:00 p.m. Central time and will be televised live on ESPN.  Game two is slated for tomorrow night at 7:00 p.m. and will also be on ESPN. Game 3 will be on Wednesday at 7:00 p.m. if necessary.
The winner of the three game series will be crowned the National Champions of College Baseball.