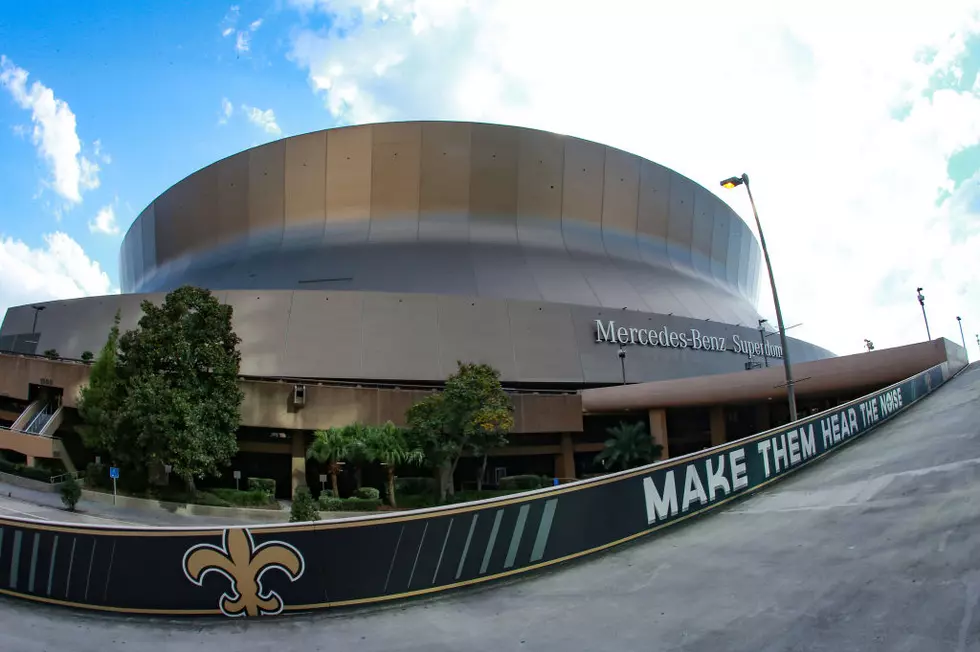 Superdome Renovations To Begin During Saints Offseason
Getty Images
The Mercedes-Benz Superdome will be getting a huge facelift this offseason and will bring the game closer to many fans.
The renovations will include a dozen new field level suites at both end-zones.
If you can score a seat in these new luxury suites, they come with some pretty sweet perks:
North End Zone Club Lounge access
food and beverage package
four premium parking passes
dedicated gameday entrance
The funniest memory I have from a Saints game was back in 2003. Normally when we went to a Saints game, we would be sitting in the nose bleed section, but I guess this time we got a great deal on seats behind the end-zone on the first level. I remember being a typical teen and borrowing my uncle's binoculars so I could check out the Saintsations.
We were playing the Falcons, so everyone in the Dome was charged with energy and hatred for our biggest rival. Right before halftime, a group of guys made their way down the aisle to watch the game right by our row. My aunt was sitting on the last seat of the row by the aisle. The Saints were driving with seconds to go, and Aaron Brooks hit a wide receiver with a long pass for the touchdown. The guys in the aisle celebrated wildly.
Here's the funny part: they had beers in their hands. After the score, their hands went up in the air and their beer went down all over my aunt. She was soaked head to toe. My uncle was fuming mad. I, of course, looked concerned on the outside but I was rolling on the inside. Cooler heads prevailed and nothing came of it, but man was that funny.
Enter your number to get our free mobile app
CHECK IT OUT: 100 sports records and the stories behind them