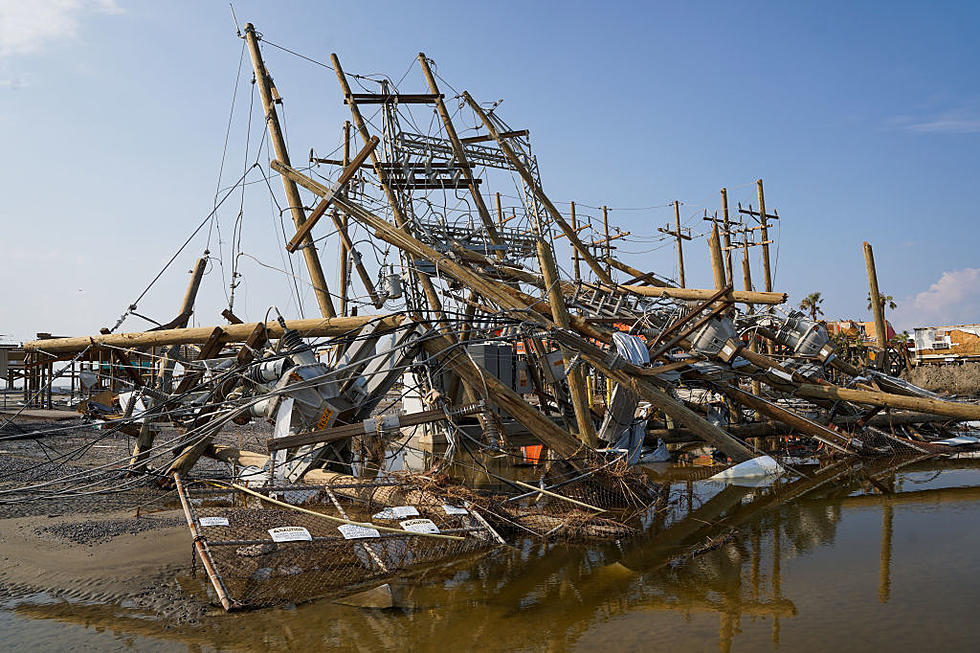 Thousands Of Louisiana Residents Still Without Power After Hurricane Ida
Getty Images
One month after Hurricane Ida's landfall thousands of SELA residents are still without power.
Since Ida's landfall, Entergy has restored electricity for over 800,000 residents in Southeast Louisiana. However, thousands still remain without power in certain areas in the region. Entergy had projected that all power would be active in SELA by today, but roughly 6,000 customers are still waiting on their service to be restored.
Almost all of St. Charles and Terrebonne Parishes have been restored. Around 3,000 customers in Jefferson Parish still have no power and another 1,000 in Lafourche Parish remain powerless.
Entergy is reporting that Hurricane Ida destroyed  30,000 poles, over 36,000 spans of wire, and nearly 6,000 transformers. That's more damage than Katrina, Ike, Delta, and Zeta created combined.
For the latest information on power restoration, click here.
50 Famous Brands That No Longer Exist