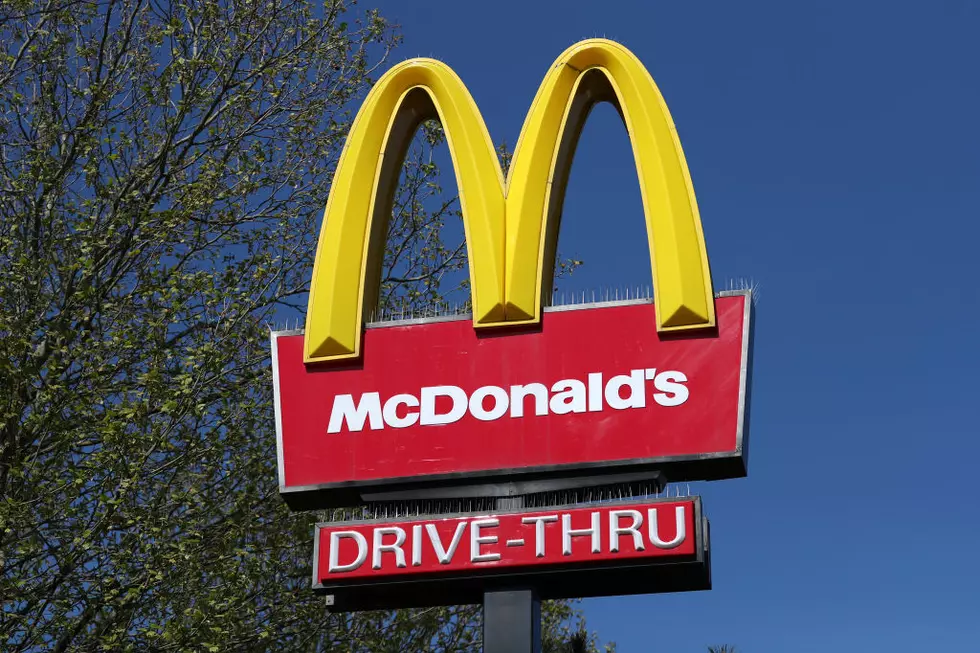 What's Included In The McDonalds Adult Happy Meals
Getty Images
Monday, October 3, 2022, McDonald's officially launched its first-ever Happy Meal for Adults. They took the iconic kid version and put adult portions that even includes a toy! The Golden Arches actually brought back some vintage characters and added extra eyes, though I'm not sure why they did that. They kinda look a little creepy, but Grimace, the Hamburglar, Birdie, or the Cactus Buddy will be packed inside for some extra grown folks' fun! You can also get the adult Happy Meal in two different sizes too, medium and large.
WHAT'S UP WITH THE CACTUS BOX? -  The new Happy Meal box pays homage to the famed streetwear brand, The Cactus Plant Flea Market. This marks the first time that McDonald's has collaborated with any streetwear brand. Right now you can buy an array Mickie D's Cactus merch!
WHAT'S INSIDE THE ADULT HAPPY MEAL BOX? - The new grown-up version of the Happy Meal, offers the most popular menu items like the Big Mac meal and a 10-piece McNuggets meal complete with fries, a drink, and a toy. No alcohol. That would be a BYOB thing.
HOW MUCH DOES IT COST? - The grown-up happy meal runs about $11. If you purchase the Adult Happy Meal on the Cactus Plant Flea Market Box mobile app you'll be entered into a merch-based contest automatically. The free Cactus + McDonald's merch will be up for grabs every week including limited edition T-shirts, sweatshirts, and even a custom Grimace chair.
HOW LONG WILL MCDONALD'S SELL THE ADULT HAPPY MEAL? - October 3, 2022 - October 30, 2022
CAN I BUY IT ALL DAY? - No. The adult happy meal can only be purchased during lunch and dinner.
That's about the size of it. Enjoy a walk down memory lane, with a twist and a few extra eyes. Relive your childhood and pick up a McDonald's Adult Happy Meal today!
50 Most Popular Chain Restaurants in America
YouGov investigated the most popular dining brands in the country, and Stacker compiled the list to give readers context on the findings. Read on to look through America's vast and divergent variety of restaurants—maybe you'll even find a favorite or two.