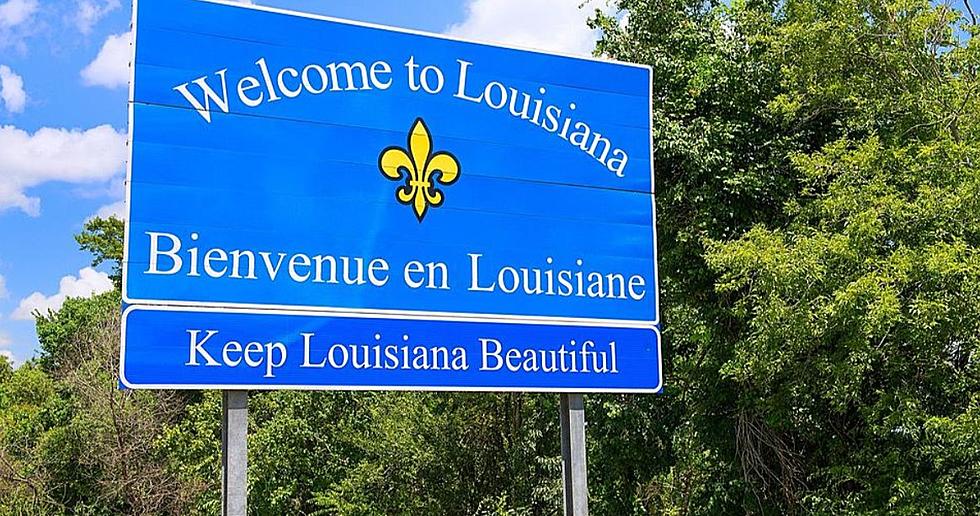 20 Interesting Facts About Louisiana
Google Earth
The State of Louisiana is known for many things. Its history as a melting pot of French, African, American, and French-Canadian cultures is reflected in its Creole and Cajun cultures. With the help of our friends at Provident Meals, we compiled a list of things you may not know about Louisiana... Check it out!
1 - Louisiana is the only state in the country with "parishes" instead of counties.
2 - Louisiana is named after King Louis XIV of France.
3 - Mardi Gras, in New Orleans, Louisiana, is a world-famous event. It has been celebrated for hundreds of years and is a time of celebration before Lent begins.
4 - Louisiana is home to a large population of Cajuns. These individuals are descendants of a group called "Acadians" who were expelled from Canada in the 1700s.
5 - The Louisiana Native Guards were the first American army to swear in African-American officers in 1862.
6 - The United States government offered ten million dollars to France for the city of New Orleans. However, Napoleon offered the entire Louisiana Territory for only $15 million, effectively doubling the size of the U.S. in one fell swoop.
7 - The highest point in Louisiana (Driskill Mountain) is 535 feet above sea level, while the lowest point (New Orleans) is 8 feet below sea level.
8 - Since much of New Orleans sits below sea level, mausoleums are often used instead of traditional underground graves.
9 - Louisiana is home to the world's largest bridge over a body of water. Known as the Lake Pontchartrain Causeway, the bridge is roughly 24 miles long.
10 - Louisiana's state flower is the magnolia and its state bird is the brown pelican.
11 - Famous Americans from Louisiana include Jerry Lee Lewis, Ellen DeGeneres, Louis Armstrong, Reese Witherspoon, Peyton Manning, and Tyler Perry.
12 - Louisiana is known as the birthplace of jazz.
13 - Louisiana's state capitol building, located in Baton Rouge, is the tallest in the United States at 450 feet high.
14 - Louisiana's numerous salt mines make it one of America's greatest salt producers.
15 - The patent for Tabasco Sauce was one of the first patents ever in the state of Louisiana. It was filed in 1870.
16 - The first opera ever performed in the U.S. took place in the French Quarter of New Orleans in 1796.
17 - Louisiana is home to both the "Crawfish Capital of the World" (Breaux Bridge) and the "Frog Capital of the World" (Rayne).
18 - Agriculture, fishing, oil, and natural gas are among Louisiana's top industries.
19 - New Orleans' famous Saint Charles streetcar is one of the only two mobile national monuments in the country.
20 - The oldest town in Louisiana is Natchitoches. It was founded in 1714.
Louisiana Capitals of the World