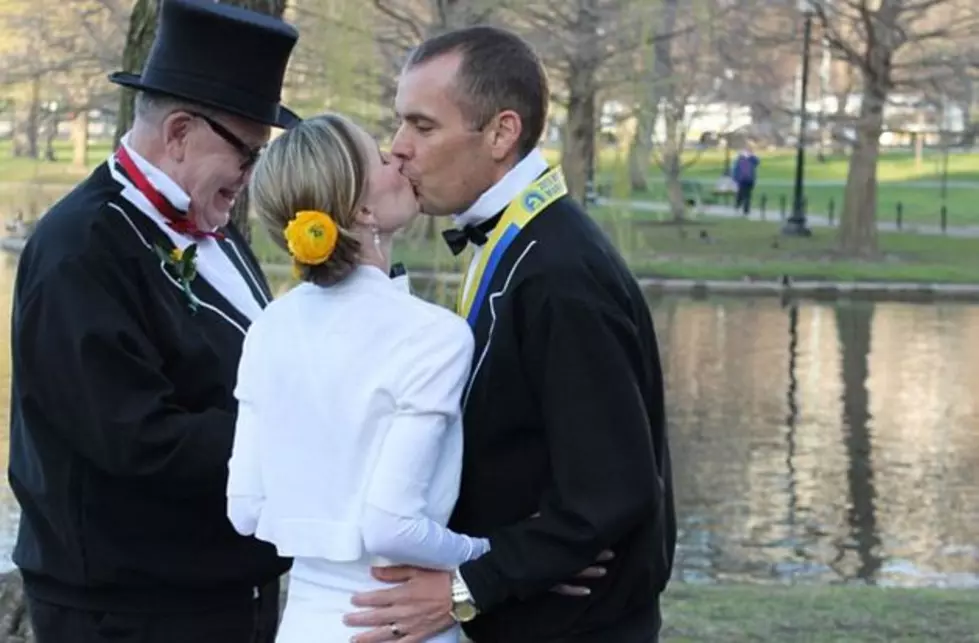 Boston Marathon Runners Don't Let Terror Attack Stop Their Wedding
Rebecca Elliott
Robert Watling and Kelli Johnston are a speedy pair. In fact, Watling proposed to Johnston last October after they completed the Chicago Marathon, which was one of the many 26.2 mile races the couple had completed together.
Given their shared history of racing together -- their first date was a 5K race -- getting married after the Boston Marathon seemed like the natural thing to do.
Of course tragedy struck Boston yesterday, when two explosions killed three people and seriously injured close to 200 people near the finish line.
Watling and Johnston had already finished the marathon by that point (we told you they were speedy.) Despite the carnage and the chaos, the 38-year-olds from Dallas decided they would go ahead with their simple ceremony. So they did, getting hitched in the Boston Common, which is across the street from the race, at 6:20 PM with friends and family in attendance.
Johnston announced their nuptials on Facebook.
Here are some more pictures of the couple who refused to let a terror attack get in the way of their love.