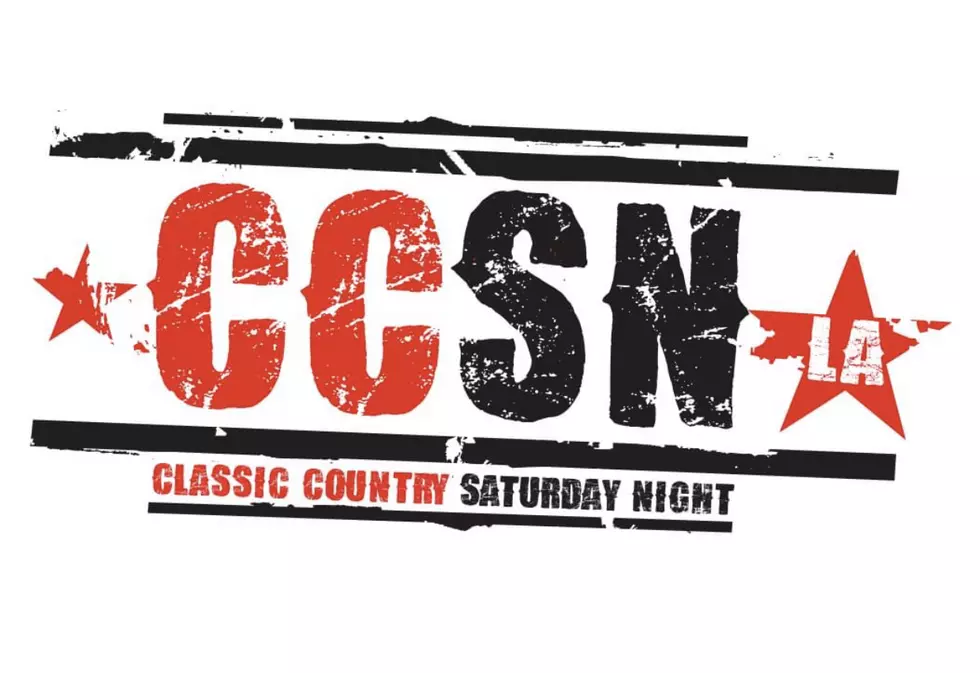 Classic Country Saturday Night Airs at Special Time This Saturday
CCSN Facebook Page
Southwest Louisiana's favorite Saturday night tradition, Classic Country Saturday Night (CCSN), will air a bit earlier for one week only. CCSN usually airs from 6:00pm to midnight every Saturday here on Gator 99.5, but this week we are starting it earlier. Why, you ask?
Well, because every great song begins with the songwriters who sing the great songs, so we are saluting them this Saturday night with a three-hour, commercial-free show called "Salute To Songwriters" hosted by Luke Bryan.
Country's biggest songwriters will be performing the virtual concert and sharing the stories behind your favorite songs. You might not realize some of your favorite artists are mega songwriters, like Chris Stapleton, Thomas Rhett, David Lee Murphy, Rhett Adkins, Chris Janson, and Luke Bryan just to name a few.
Not to worry, though. We are still going to give you your six hours of classic country Saturday to hear all your favorites from artists like Merle Haggard, Conway Twitty, Johnny Cash, Keith Whitley, George Jones, Loretta Lynn, and many more.
Here is how the lineup will roll this Saturday here on Gator 99.5. Make sure to follow CCSNLA on Facebook.
Adjust your a schedule a little bit, as we will get your weekend party started early this Saturday afternoon right here on Gator 99.5!
Enter your number to get our free mobile app
Southwest Louisiana's Local Country Artists