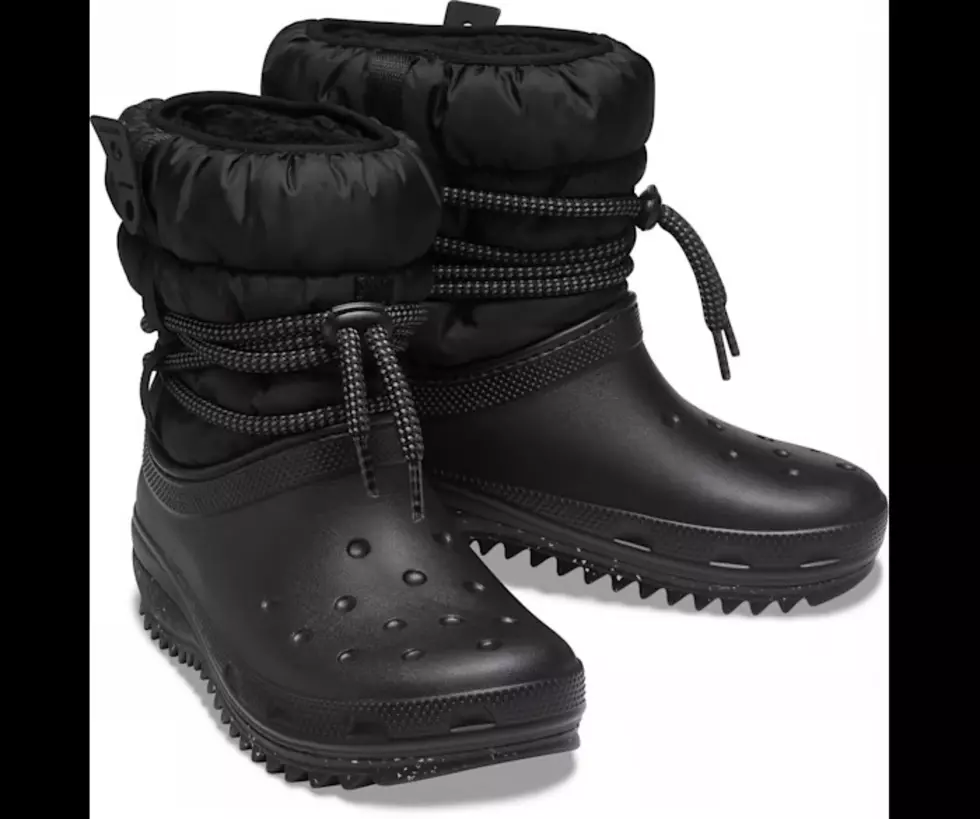 Crocs Now Sells Croc Snow Boots. Lord, Help Us All
Crocs.com
I continue to make it no secret how much Crocs annoy me. I am a flip-flop guy. I don't knock Croc wearers, but there's just something about them that makes my skin crawl. Now, you can crawl around in the snow apparently with their new line of Neo Puff Luxe Boots.
My first question was probably yours as well. How in the heck can they make a snow boot with holes in the foot of them? It's an illusion. I got a closer look and the famous Croc holes in the toe area of the boot are just simply dimples. They don't actually go through the shoe and let snow in. At least that part makes sense.
They're on the Crocs website in men's and women's sizes. They claim they will be your new favorite boot to wear in the wintertime. The sole of the boot is designed for better grip in wet and icy conditions plus they are lined with a "fuzzy material". They come in black or white, and they even have two places for you to place your Jibbitz. That would be the charms they make for you to be able to decorate your Crocs as if you were a server at a Ruby Tuesday's.
With over 100 reviews so far, the average rating on these seems pretty decent. Most claim that they fit well and are indeed warm. One reviewer gave them 3 stars claiming that the insole of the boot provided no warmth from the cold grown. Suggesting that the cold was coming up through the rubber and making their foot cold from walking around.
Is this going to be the new Ugg Boot of the south now? Probably. Just remember, the holes are not real in these boots, so you'll have to find a better option for your dignity to leak out of!
The Best Country Singer From Every State
Some states, like Oklahoma and Texas, are loaded with famous country singers. Others, like Nevada and Maine, are still looking for a real breakthrough artist. See the best and most successful country music artist from all 50 states, starting with
Hank Williams
and Alabama.