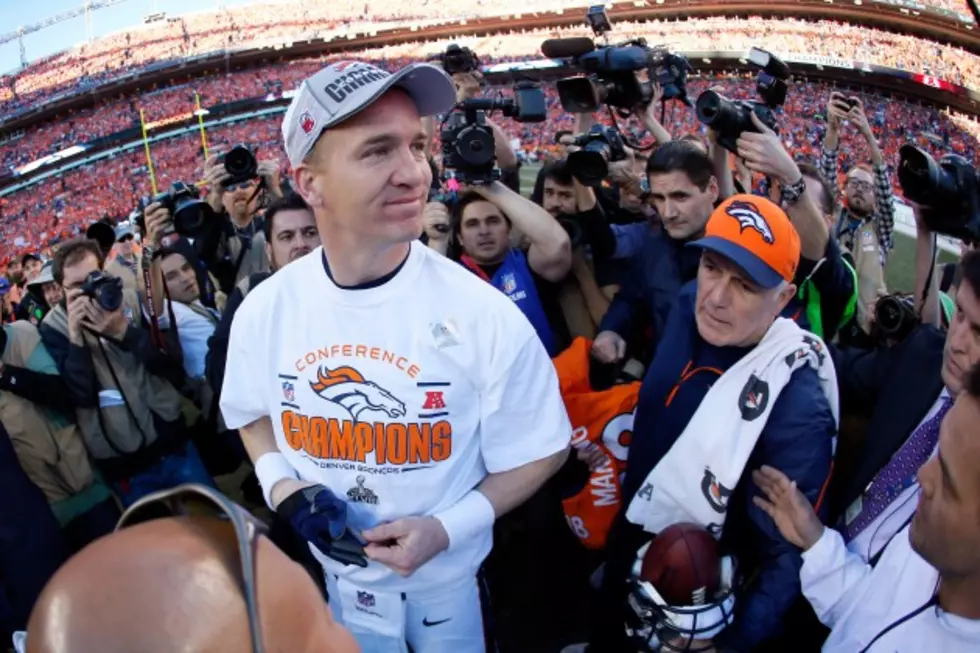 Denver, Seattle to Play in the Big Game [Video]
Getty Images
One of the greatest QB's to lace up his cleats will lead his team in to New York and face one of the menacing defenses in the NFL.Peyton Manning led the Denver Broncos to a 26-16 win over Tom Brady's New England Patriots Sunday afternoon. The future hall of famer threw for 400 yard, throwing 2 touchdowns.
In Seattle, the Seahawks defeated the San Francisco 49ers 23-17 on a key interception with just seconds remaining. Colin Kaepernick ran for 130 yards, but it just wasn't enough for a return trip to the Big Game.
Denver Broncos, Seattle Seahawks... Super Bowl 48... February 2nd.