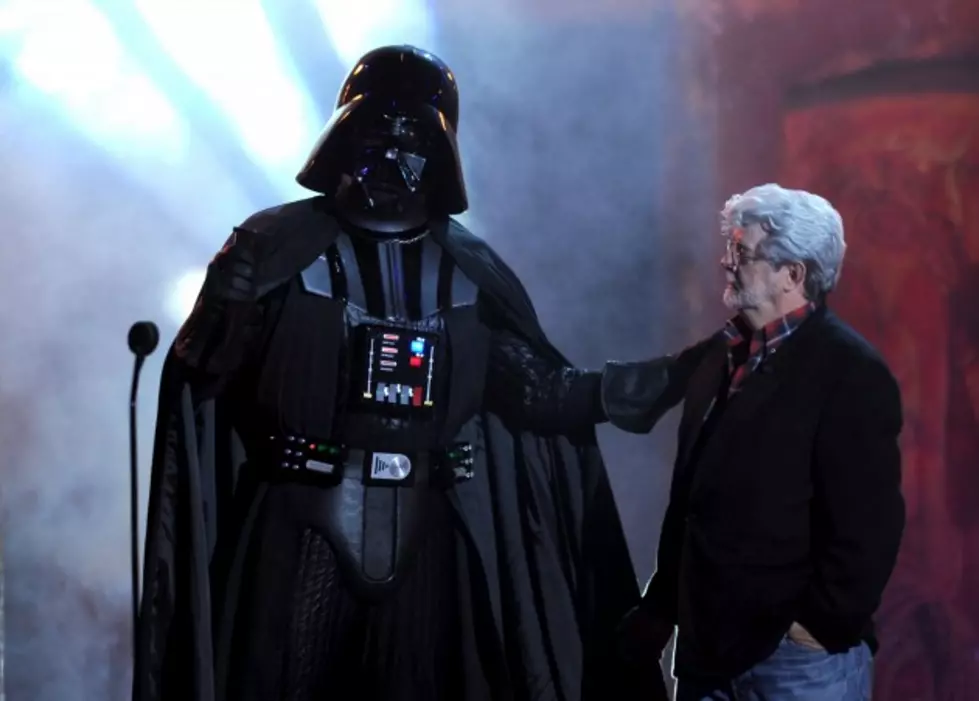 Disney Buys Lucasfilm for $4 Billion — Star Wars Episode 7 Planned for 2015 Release … No, Really
Getty Images / Kevin Winter
Are you ready for a sequel to "Return of the Jedi?"  Well, like it or not, you're going to get one.  Disney just gave George Lucas $4.05 billion today with the express purpose of buying Lucasfilm and making the next THREE episodes of the Star Wars saga.
The news is everywhere today -- from USA Today to the Wall Street Journal to Forbes Magazine.  This is one of Disney's largest purchases ever -- and it includes entertainment institutions like Industrial Light & Magic, LucasArts and the legendary Skywalker Sound facility.
"For the past 35 years, one of my greatest pleasures has been to see Star Wars passed from one generation to the next," said George Lucas in a statement. "It's now time for me to pass Star Wars on to a new generation of filmmakers."
So, that's all fine and great -- but the question in my mind is, "Should we maybe just leave Star Wars the heck alone?"  The prequel trilogy, even at its best, was still a pale imitation of the original classics.  It was technically amazing, but things got goofy pretty quickly.  Plus, what are you going to do for sequels? The youngest member of the original cast is Carrie Fisher, who's 56.  Harrison Ford is 70.  (Don't get me wrong -- an old Han Solo could still whup your butt, son.)
I guess my point is this -- almost no film franchise can stand up to repeated sequels.  Disney's a big company that can care for the Star Wars franchise, but don't fool yourself -- at the end of the day, Disney's job is to make money for Disney.
I want to feel excited at the prospect of seeing the Star Wars movie the fans deserve.  But mostly, I get the feeling that we'll be seeing so many moves from a long time ago in a galaxy far, far away that no one will care anymore.