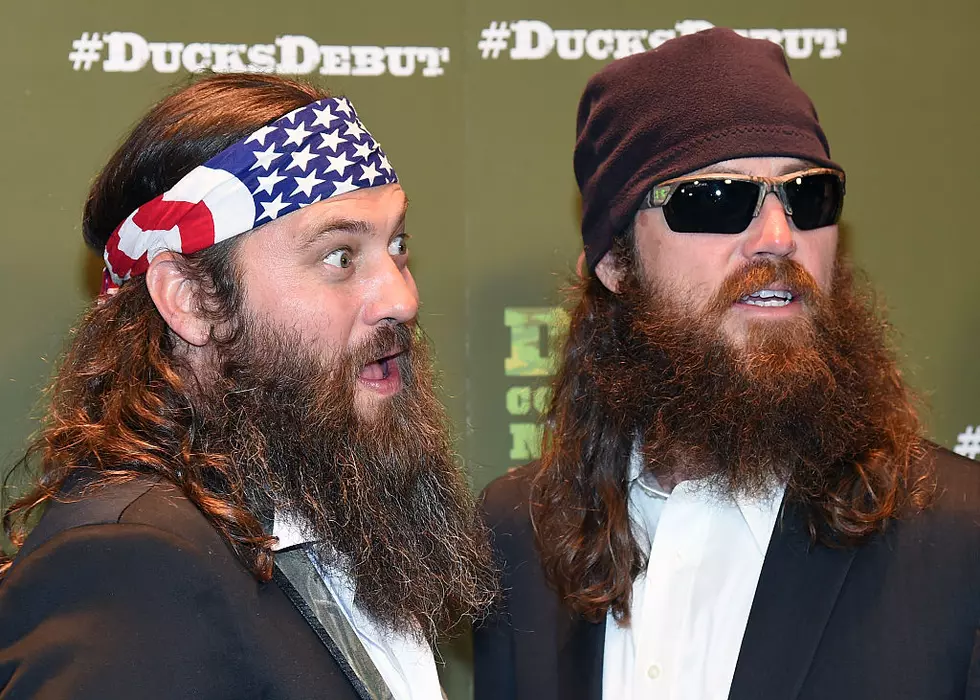 Duck Dynasty Star Willie Robertson Got a Haircut
Getty Images
Other than being known as the CEO of Duck Commander, Willie is also known for his family's signature long beard and hair. Well, not anymore. You can officially add Willie Robertson to the list of people quarantine has made act out of character.
The Duck Commander YouTube channel posted a video on Tuesday showing Willie getting a haircut. Yes, you heard me correctly. A haircut.
On the video, the shock on Korie's face is priceless when she sees Willie for the first time. Actually, before she recognizes him, he walks past her in a restaurant a few times and she doesn't even know it's him.
Their youngest daughter, Bella, was so surprised, she could barely stand. You gotta watch all the family's reactions, they're all in awe.
It's the first time Willie has cut his hair in 17 years. You can really tell Korie was glad Willie finally cut his flowing locks.
The comment she made on her IG about how it's the first time she's seen his neck in 15 years made me laugh out loud. It wasn't on the video, but I would've loved to see Jace and Uncle Si's reaction to Willie's new do.
I, for one, think he looks great and it actually took a few years off of him.
Enter your number to get our free mobile app
Popular Television Shows Based on or Filmed in Louisiana