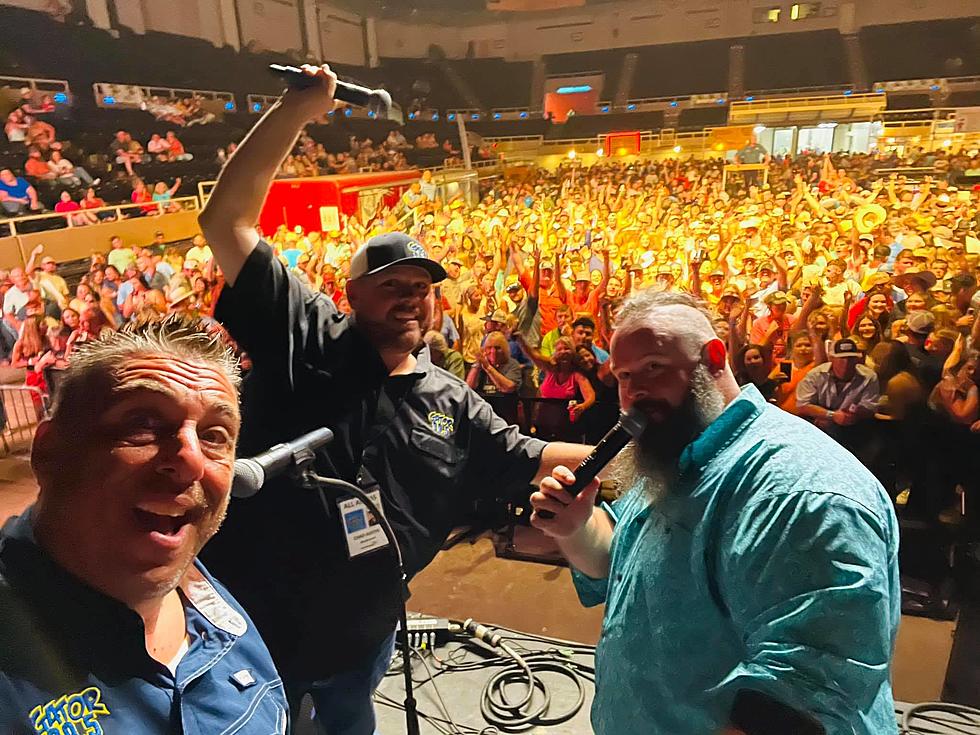 Gator 99.5 Leads Marshland Festival Crowd In Impromptu Karaoke Session
Mike Soileau Chad Austin and Buddy Russ
Over the weekend the biggest festival in Southwest Louisiana took place which was the Marshland Festival. The two-day event was full of great food and awesome entertainment and huge crowds.
Well, Saturday night the party hoping. Legendary country music artist Ronnie Milsap had just finished his show and the Gator 99.5 staff with Mike Soileau, Chad Austin, and Your Buddy Russ got on stage to introduce the last band which was Jamie Bergeron.
Jamie and his band needed a few extra minutes to get set for their show and in an effort to kill a little time, we had the great sound engineers from Deep South Productions play a little music and crank it up.
Little did we know that it would pump up the crowd so much that it started an impromptu karaoke session with the entire crowd. The energy coming from the crowd was unbelievable. It was probably one of the most fun things I have ever done on stage.
We would like to thank Lori Nielsen who caught the whole thing on video and we wanted to share it with you. In the video below you will see the crowd singing back to the song Don't Stop Believin' by Journey and then break into I Love Rock and Roll by Joan Jett. They went crazy!
Check this out.
How crazy was this?  We hope that made you smile today.
Lake Charles Today