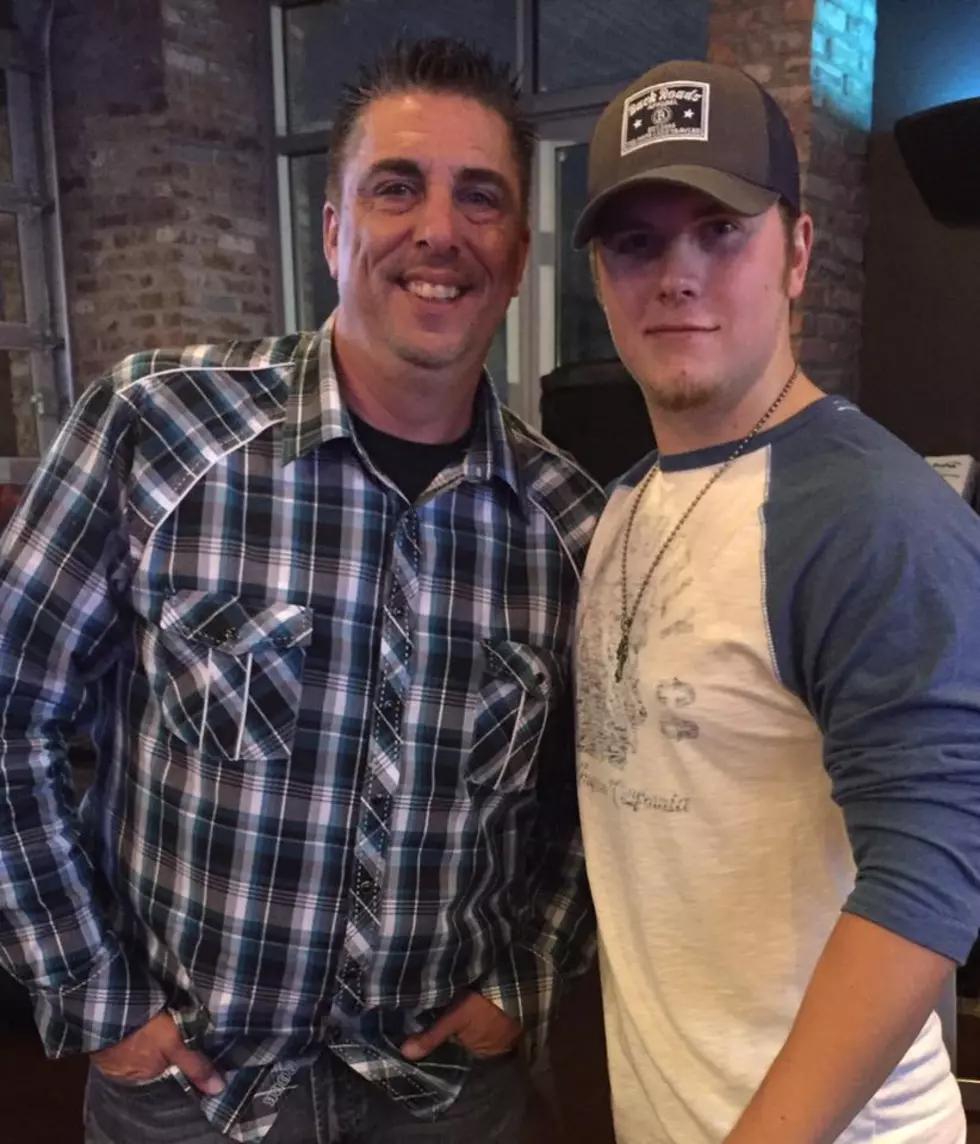 Gyth Rigdon To Perform At Gator 99.5 Big Game Party This Sunday Feb 5
Mike Soileau and Gyth Rigdon (Photo provided by TSM)
We are all ready for the big game this Sunday between the Patriots and the Falcons and we have been telling you about our big game party we will be throwing at Walk Ons in Lake Charles.  Well we have a little lagniappe for you for the big party.
"Body Language" singer and country music recording artist Gyth Rigdon has joined our party and will perform during our tailgate party before the big game. Gyth will also stop by the Gator studio's and visit with Mike and Emily this Thursday morning Feb. 2nd.
Gyth's new song is blowing up here in Southwest Louisiana and Southeast Texas.
We have the entire glassed in patio at Walk Ons reserved for the big game and the only way to get into the party is to win your tickets with Mike And Emily all this week from 6am to 10am.  But you can also win the best seats in the house too.
We have a table for eight people with a $25 tab to start you off for the big game.
So get ready to party with Gyth Rigdon and us for the big game this Sunday at Walk Ons in Lake Charles.  Keep listening to win your tickets or enter to win online now.