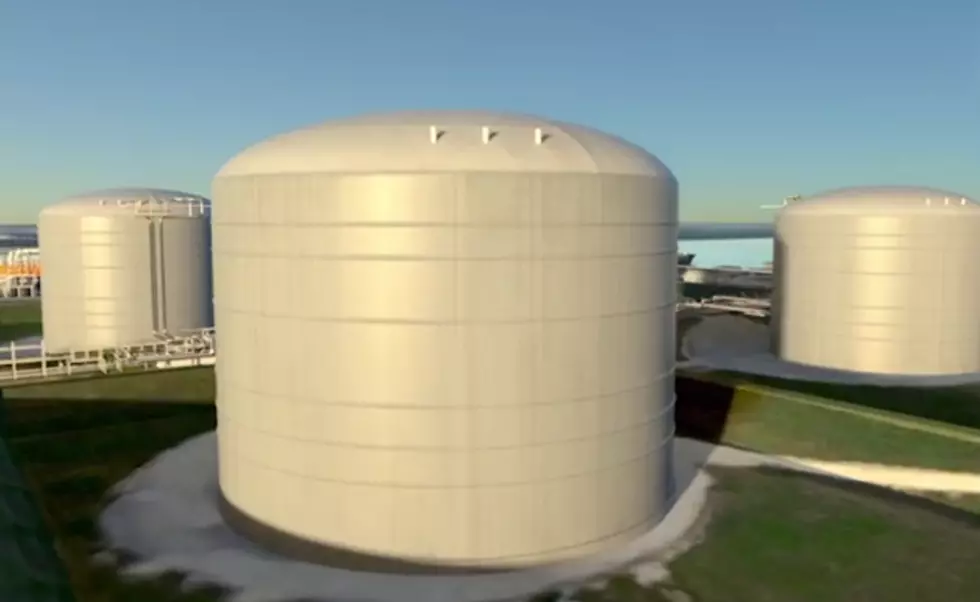 Layoffs Confirmed at Louisiana LNG Facility
Engergy Transfer via YouTube
Company officials with Tellurian, the parent company of Driftwood LNG located in southwest Louisiana near Carlyss has announced staff cuts and changes in leadership roles for the facility. A company statement suggests the changes were needed to ensure that Driftwood LNG would remain a top priority for the company.
According to sources with Tellurian, the company plans to layoff about 40% of its workforce. The Driftwood LNG project currently employs 176 people. So, layoffs of about 70 people will be likely with the changes announced yesterday.
The changes were prompted, according to a company press release, by concerns over unstable financial markets and the ongoing COVID 19 threat. These were the issues that caused company administrators to rethink their financial strategy and reduce overhead spending.
The press release went on to explain that Driftwood LNG has been fully permitted and construction is slated to begin as soon as commercialization and financing issues have been resolved. According to the company's website Driftwood LNG is scheduled to begin operations in 2023.