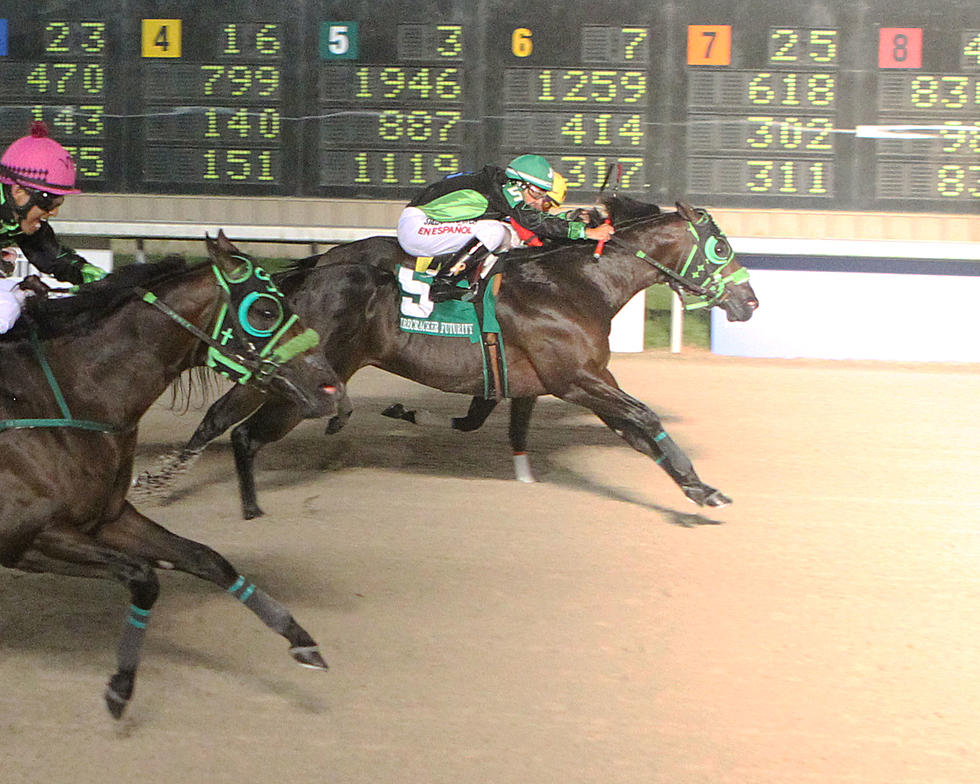 Live Thoroughbred Racing Begins In November In Vinton Louisiana
Quarter Horse racing (Don Stevevns/Delta Downs)
Live sports is back in Southwest Louisiana folks.  Delta Downs racetrack announced that live Thoroughbred horse racing will return to the track in November will a little twist on the days they will be racing.
After two hurricanes, the race track had some damage to the lighting systems which has caused them to alter the racing days and times for the live racing.
The season was supposed to start on October 6, 2020 but with two hurricanes  the season is starting later. Starting Tuesday, November 24, 2020 and end on April 16, 2021and will feature an 84 day Thoroughbred season at Delta Downs Racetrack in Vinton, Louisiana.
There will be no night racing this season due to damage suffered to the lighting systems at the track during the hurricanes so all races will take place during the day.
Another change is that there will be no weekend racing at the track.  The racing will take place Monday through Thursday's with post times each day at 12:55pm.
Track announcer Don Stevens said that track will offer 22 added money races worth a total of $1.745 million. The only time the track will race on the weekend will be the weekend of Thanksgiving when they feature the Treasure Chest and the Delta Mile races.
Racing is free to go watch and is open to all ages.  So go make a day of it and enjoy some live horse racing in Southwest Louisiana.
Enter your number to get our free mobile app
Top Haunted Houses In Louisiana