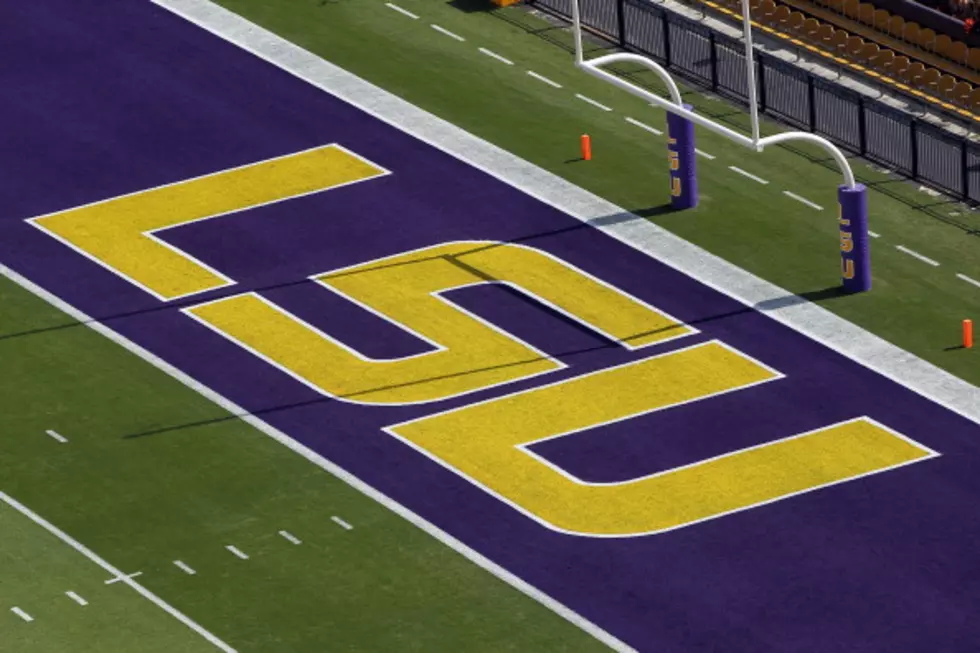 LSU Football Moves Up In Both National Polls
LSU Football (Getty Images)
There is only one game left on the LSU Football schedule before the 2018 regular season comes to an end.
The Tigers beat rice 42-10 last Saturday which has them moving up in the weeks national college football polls.
The Tigers moved up two spots in the AP poll from #11 to now ranked at #9.  They also moved up two spots in the Coaches poll as well from # 10 to #8.
LSU will now take on Texas A&M this Saturday night in College Station.  The game will has a kickoff set for 6:30pm and will be televised on the SEC Network.