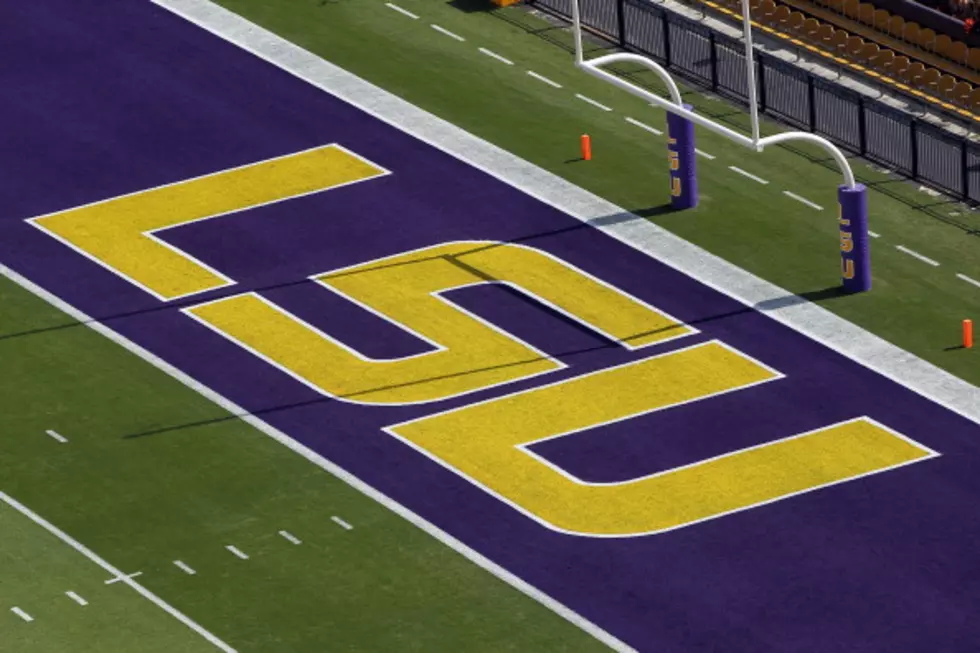 LSU Giving Football Fans A Piece Of Tigers Stadium History Today
LSU Football (Getty Images)
The LSU Tigers football team finished the regular season perfect at 12-0 and are headed to the SEC championship this Saturday.
The LSU Athletic department has announced that LSU football fans can grab a piece of LSU history today by getting a piece of the sod from the field at Tigers Stadium today.
LSU said that they are removing sod to replace the field and improve drainage in Tiger Stadium and are giving fans free sections of the sod.
Today there will be around 3,300 slabs of Tiger Stadium sod available late this afternoon at the Bullpen lot at Alex Box stadium.  Fans can pick it up between 4pm-6pm today free of charge.
The LSU football team will head to Atlanta this Saturday to take on #4 Georgia in the SEC Championship.  The game is at 4pm and will be televised on CBS.