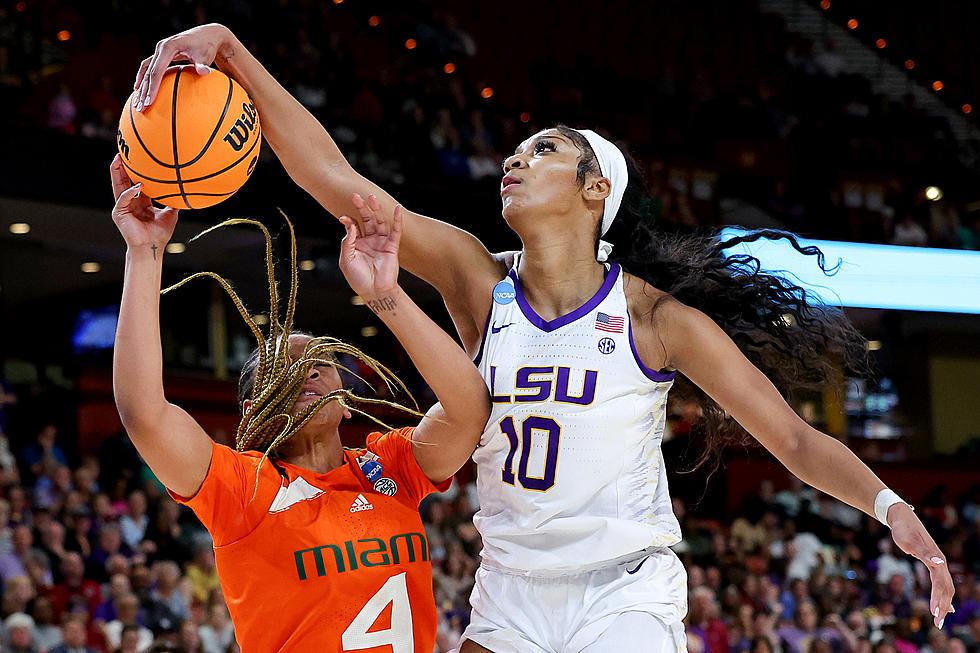 LSU Women's Basketball Season Opener To Air On National Television
Getty Images
The LSU women's basketball team is gearing up to try and defend their crown after winning the National Championship last season. The season opener for the Lady Tigers will be against Colorado in Las Vegas and will be broadcast on TNT, the team announced Tuesday.
The LSU vs. Colorado game, which will tip off on Nov. 6 at 6:30 p.m. CT, will be the first of 18 nationally televised games the Tigers play this season. It's also one of four games that will be played at T-Mobile Arena that day, as part of the Naismith Memorial Basketball Hall of Fame series.
USC will face Ohio State in the other women's game at 1 p.m. CT. On the men's side, Oregon will play Georgia at 3:30 p.m., and USC will play Kansas State at 9:00 p.m. following the LSU-Colorado game.
Colorado is coming off a 25-9 season in which it reached the Sweet 16 of the NCAA Tournament before losing to LSU's ultimate championship opponent in Iowa.
The Southeastern Conference Schedule has yet to be released but will be at a later date.
LSU Women's Basketball Non-Conference Schedule:
11/6 Colorado (Las Vegas, Nev.)
11/9 Queens (NC) (Baton Rouge, La.)
11/12 Mississippi Valley State (Baton Rouge, La.)
11/14 Kent State (Baton Rouge, La.
11/17 Southeastern (Hammond, La.)
11/20 Texas Southern (Baton Rouge, La.)
11/24 Niagara (Cayman Islands)
11/25 Virginia (Cayman Islands)
11/30 Virginia Tech (Baton Rouge, La.)
12/10 Louisiana Lafayette (Baton Rouge, La)
12/12 McNeese St. (Baton Rouge, La.)
12/17 Northwestern St. (Baton Rouge, La)
12/20 Coppin St. (Baltimore, Md.)
12/30 Jacksonville (Baton Rouge, La)
Celebrities Who Represent the Beautiful State of Louisiana