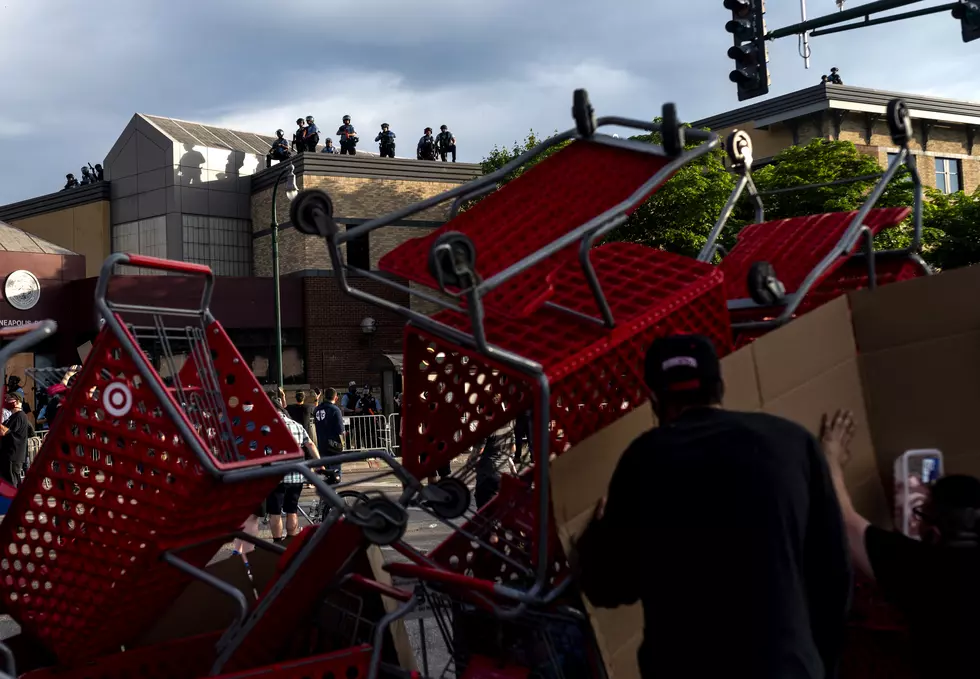 Minneapolis Reporter Videos Looters Raiding A Target
MINNEAPOLIS Looting at Target (Getty Images)
Minneapolis, Minnesota is a city in turmoil right now after the news broke of the death of George Floyd while in the custody of Minneapolis police.
For the past couple of days, people have been protesting outside of Minneapolis police stations throughout the city over the shocking treatment of George Floyd by police that lead to his death.
Four officers were involved, and they have all been fired by the department. The mayor of Minneapolis is even calling for the arresting officer to be charged in the incident.
However, things have begun to escalate in the city, as riots have started and protesters are even starting fires to buildings within the city.
A local reporter, Max Nesterak, caught looters inside a Target hauling off a bunch of items right out of the store. In the video below, you will see people taking TVs, bedding, appliances, lamps and more.
Enter your number to get our free mobile app
Hail Across SWLA