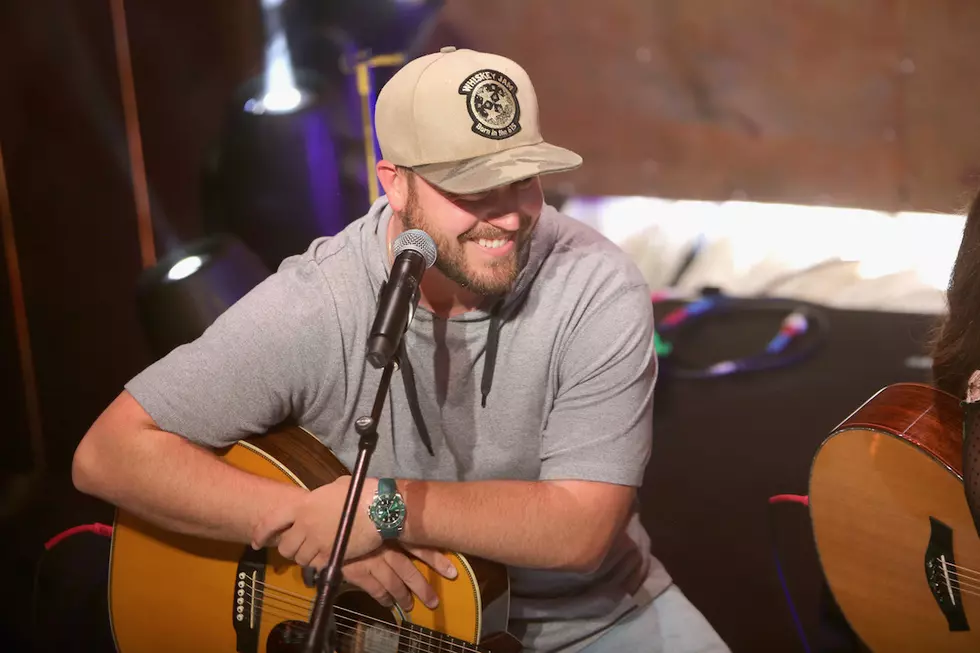 Mitchell Tenpenny Hit the 'CD Eject' Button the First Time He Heard Himself on Country Radio
Anna Webber, Getty Images
Mitchell Tenpenny's debut single, "Drunk Me," rose to the top spot on the country charts in 2018. However, long before he had a No. 1 hit under his belt, Tenpenny had an unforgettable experience the first time he ever heard the song come on the radio. Read on to learn all the details.
I was in Nashville, and it was probably a few months ago [as of December 2018]. The song had probably just reached the Top 40, or something like that, so I definitely wasn't expecting to hear it. Which is always the best!
I had just gotten home from a long road trip, and was driving somewhere, and I remember it came on. It was on my local station, 103.3, here in Nashville, and I just broke down crying ... I called my mom and told her to turn it on, and she ran outside real quick and probably only caught the last few seconds of it, but there was so much emotion, and such a full-circle moment coming to that. Especially getting caught off guard with it, which was truly special and something I'd always dreamed about.
It just sounded real! I kept hitting my CD player to eject the CD, but the CD wasn't [playing]. So it was just a really cool, special moment that I'll never forget.
That was "Drunk Me," the first time I heard myself on the radio singing, and then I also wrote "If the Boot Fits" for Granger Smith, and that song was the first time I got to hear my song I'd written on the radio. Hearing your lyrics on the radio, something you sat down and wrote -- it was the same thing, I called my mom, you know. But the artist thing [of hearing "Drunk Me" on the radio] was a little different for me. It was a big moment. It was something I'd been doing since I was a kid, and to hear that was very special.