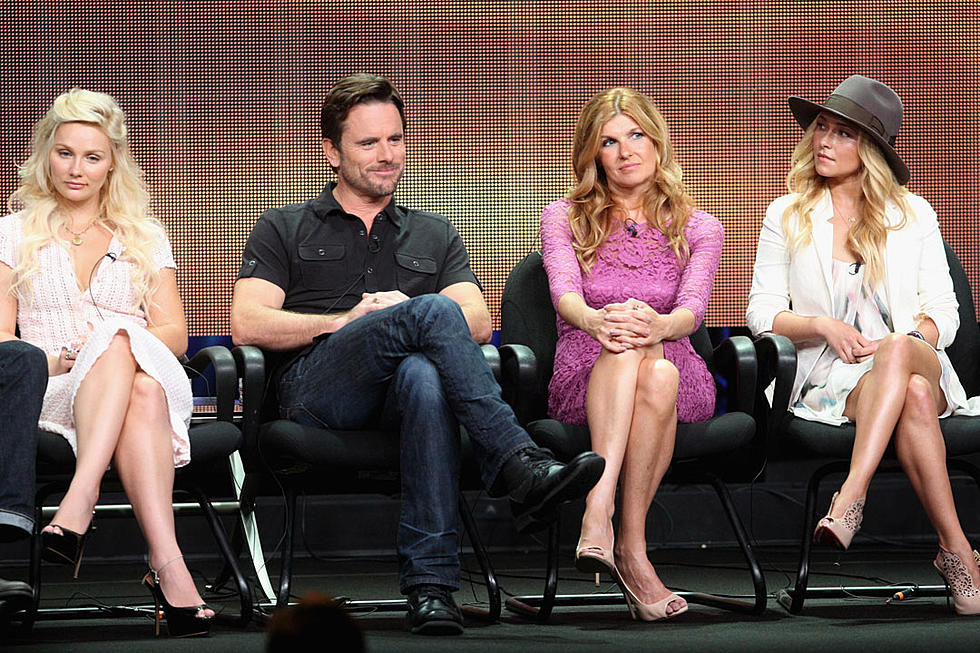 ABC Cancels 'Nashville' After Four Seasons
Frederick M. Brown, Getty Images
Sorry, Nashville fans. ABC has canceled country music lovers' favorite TV drama after four seasons.
Deadline gave fans the news on Thursday (May 12), reporting that despite some signs that appeared to point the way to a fifth season for the show, which is based amidst the intrigue of the country music business, in the end Nashville didn't earn a renewal.
Lionsgate TV and ABC Studios co-produced Nashville, and according to Deadline, they recently hired Emmy-winning producers Marshall Herskovitz and Ed Zwick to inject new life into the show, and had already been working on potential storylines for next season when ABC pulled the plug. In addition to the fact that the show has not been performing in the ratings, Deadline reports that one of Nashville's key supporters at ABC, President Paul Lee, is no longer with the network.
Nashville has often been a ratings question mark, but the show has survived for four seasons through a combination of state and local funding from the state of Tennessee and the city of Nashville -- where it actually films on location, bringing millions of dollars into the local economy in both direct revenue and tourism -- and additional revenue streams from sales of music from the show. The cast of Nashville have also embarked on high-profile live concert tours that have raised the show's profile.
According to Deadline, Nashville has also been helped by the fact that many fans DVR the show and watch it later. ABC just announced a virtual reality extension of this season's final three episodes on Wednesday (May 11), set at the world-famous Bluebird Cafe, which has featured prominently in the show. Thursday's news means that those will serve as the final episodes of Nashville's run on ABC, with the series finale airing on May 25.
That doesn't necessarily mean it's the end of the line for Nashville fans. Lionsgate TV will reportedly shop Nashville to other networks in the hope of picking up a fifth season elsewhere.
'Nashville' Cast Respond to Cancellation
Why Was 'Nashville' Canceled?
See More Country Stars Who've Acted