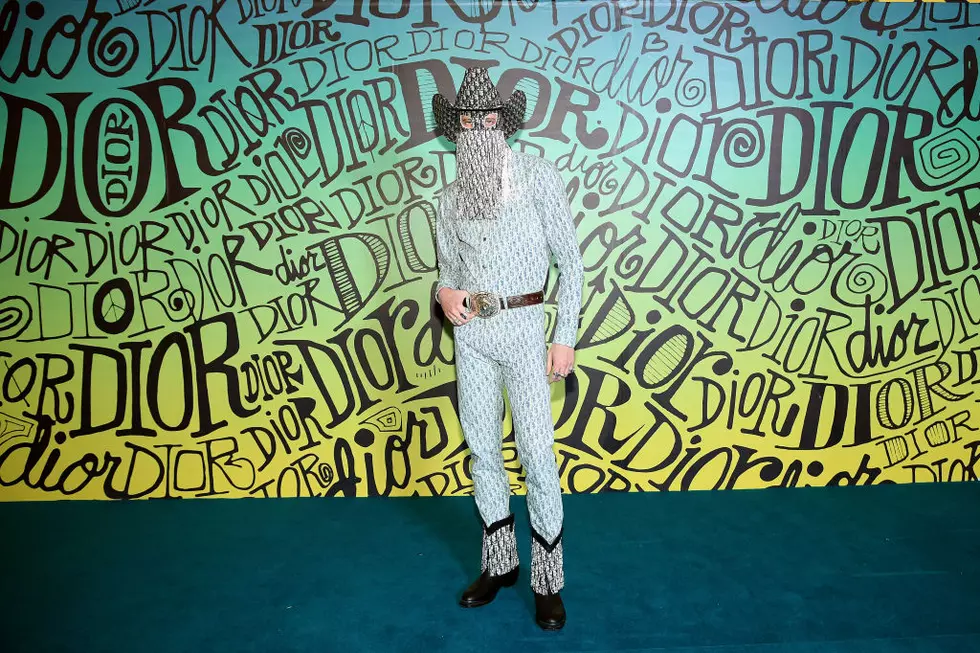 Orville Peck Sings a Chilling Version of "Fancy"
Getty Images for Dior Men
You might not know much about the mysterious masked country singer. He has been on the underground country music scene for quite a few years now. The mask, according to Peck, allows him to be who he wants to be on and off the stage with no rules involved.
The real masked singer recently took the stage with his band during a livestream of the 2020 Rodeo Livestream. Peck has written before that he truly loves the song, and wanted to share that with his fans and the world. The song was originally released back in 1969 by Bobby Gentry. It did well for Gentry at its released by climbing into the Top 40 on the Country charts, and Top 10 on the adult contemporary charts.
Reba grabbed the song up, re-recorded it, and went platinum in 1991. It also became one of her most icon career songs. Even though it is technically a cover, Reba will be forever known for this song. Peck took the song and grabbed inspiration from each version to make it his own. It sounds nothing like the original we all know and love, but instead has a very eerie tone to it as he sings the lyrics with grit and feeling. I have to be honest, it's pretty spooky and we should have played it during Halloween.
The song is on Peck's newest album called Show Pony and is one of six tracks on the album. Within the newest album, Peck sings along side Shania Twain on the song Legends Never Die. 
Enter your number to get our free mobile app
The Twelve Months of 2020