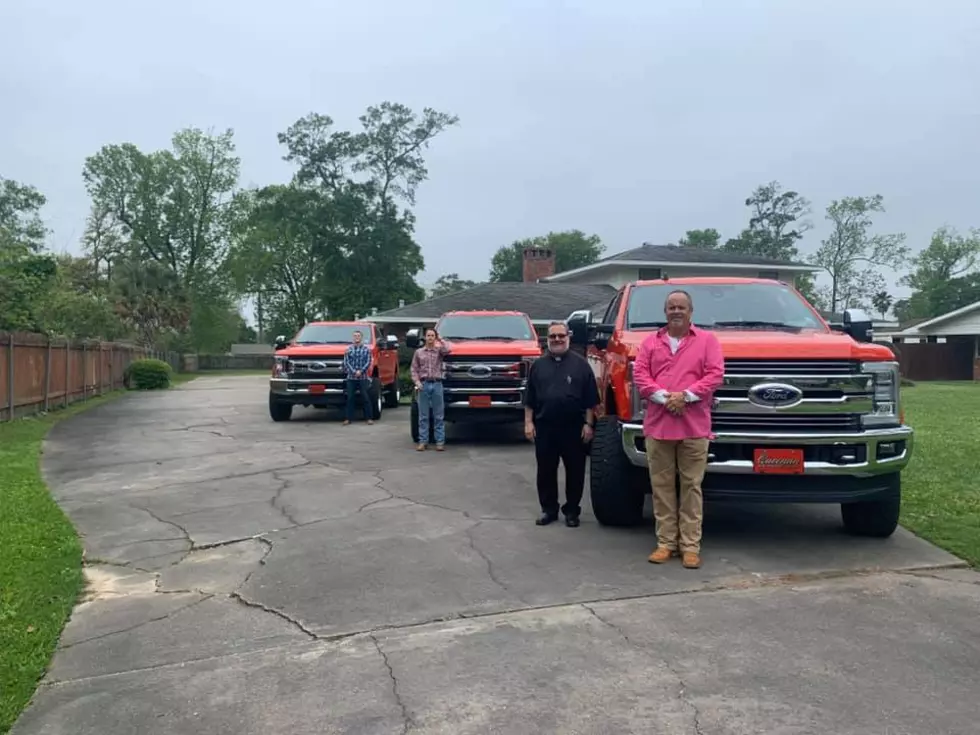 Our Lady Queen of Heaven Church Drives Blessed Sacrament Around
facebook.com/olqhchurch
Our Lady Queen of Heaven Church in Lake Charles realized their congregation could not attend church Sunday. However, they wanted their people to have the presence of Christ in some form. At 2:00pm yesterday, Msgr. Torres and others from the church loaded into the back of some pickup trucks and began to ride up and down the neighborhood central to the church.
As they passed in front of homes, the live video posted on their Facebook page showed people kneeling in their yards as they passed. The video is quite remarkable to watch, no matter what your beliefs might be. The dedication to the church and their beliefs are quite inspiring, even for this Baptist boy.
OLQH also has information listed on their Facebook page about those in need of confession and how to keep in touch with their services via text message.
Enter your number to get our free mobile app