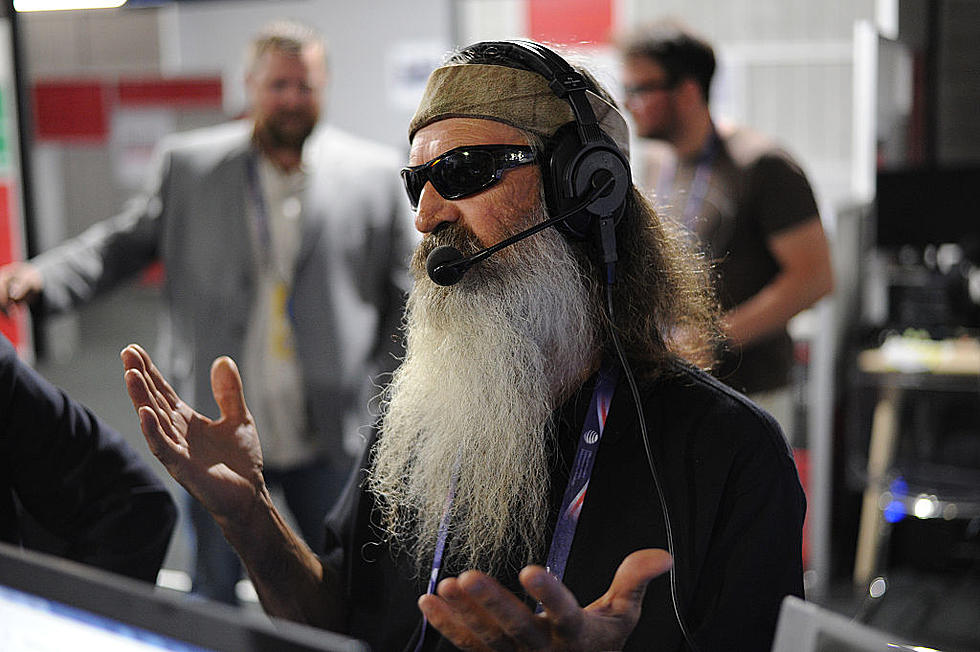 Phil Robertson Reveals He Has a Daughter From an Affair
Getty Images
Duck Dynasty star, Phil Robertson, recently revealed on the family's Unashamed podcast that he had a daughter from an affair in the early years of being married to Miss Kay.
Al, Jase, Jep, and Willie joined the 74-year-old family patriarch while he dropped this bombshell during their most recent episode.
Robertson and Miss Kay have been married for more than five decades. They married in 1966, and he has publicly admitted before of having infidelity from the start of the marriage until he became a devoted Christian in the 1970s. Miss Kay has said on their Duck Dynasty TV series that Phil was not a very nice man when they first got hitched, but that all changed when he became a Christian, saying now he's a very nice man.
Al Robertson first received a letter from a woman named Phyliss, who claimed to be his sister. She stated that she came upon this revelation after taking a DNA test to find her biological family. She also sent a letter to Jase, and after some research, both brothers began to believe there was something to this claim and wanted to know for sure.
They approached their parents, Phil agreed to a DNA test, and he was a 99.9% match with Phyliss.
The Robertsons say was welcomed news by the entire family. They've all met Phlyiss and plan to have her on an upcoming podcast episode.
Phil said this on the podcast:
It's a pretty cool explanation of redemption, reconciliation, love...a it turns out, 45 years, you have a daughter that you don't know about, and she has a father she doesn't know about. 45 years, that doesn't sound like very long, but you say, that's a while. So finally, after all those years, we come together.
You can watch the whole story below, it starts at 28:17:
Enter your number to get our free mobile app
Popular Television Shows Based on or Filmed in Louisiana