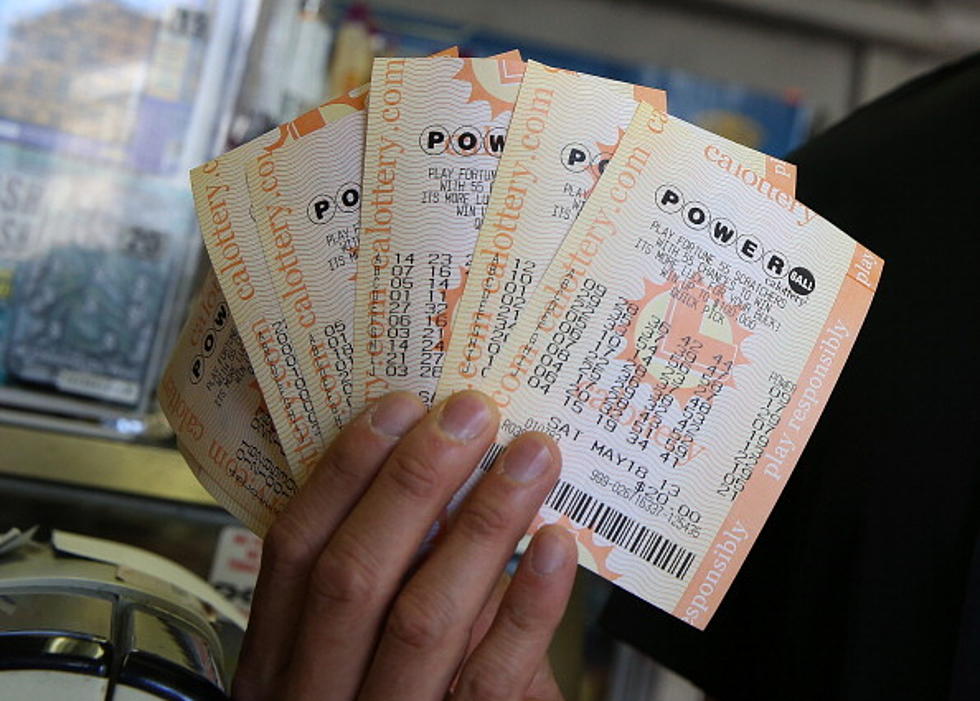 Powerball Jackpot Winning Ticket Sold In Eunice
Justin Sullivan/Getty Images
Someone in Cajun Country is waking up this morning with a perma grin!  The Powerball winning numbers were announced last night, with one ticket having all the winning numbers - and it was sold in Eunice, Louisiana.
The ticket is worth a whopping $191 million dollars.  That's a lot of crawfish, boudin, and cracklins, y'all.
The ticket sold in Eunice matched all 5 numbers and the Powerball number, and scored that lucky person $191 million.
The winning numbers were 18, 22, 29, 54, 57, and the Powerball number was 8.  That is awesome that we had a winner so close to home.  And now, I need to go to Eunice and find my new best friend.
Congrats, random person.  Look me up! LOL.