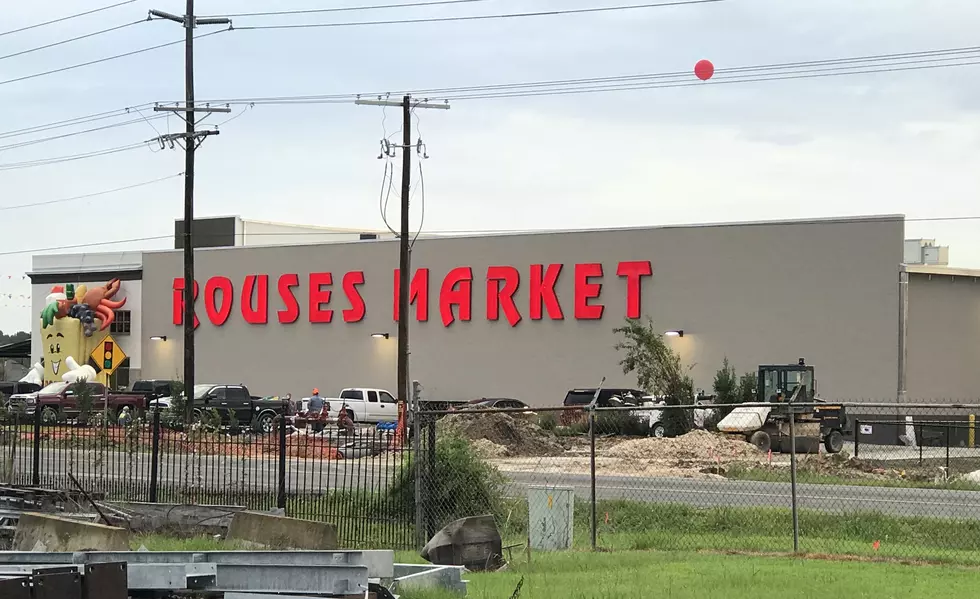 Rouses Market Opens Today In Sulphur — Join Gator On Location
Rouses Market in Sulphur (Photo by Ricky Young For TSM)
People are super excited about the brand new Rouses Market, as it has now opened up in Sulphur, Louisiana as of 7:00am this morning.
Rouses is a unique store. Headquartered in Thibodaux, Louisiana, they are the official supermarket of the New Orleans Saints. They have a deli, floral shop, and hot lunches.
The grand opening is today, and Gator 99.5 will be on site and broadcasting live from 10:00am to noon.
Plus, we have $100 gift cards to give away and we are going to have some fun doing it. If you come by this morning right after 10:00am and tell Mike Soileau, "I wanna go Make Groceries With Gator 99.5," you will be one of our qualifiers to play a game to win the gift card.
We will see you out there today from 10:00am until noon at the new Rouses Market located at 800 Carlyss Blvd in South Sulphur!