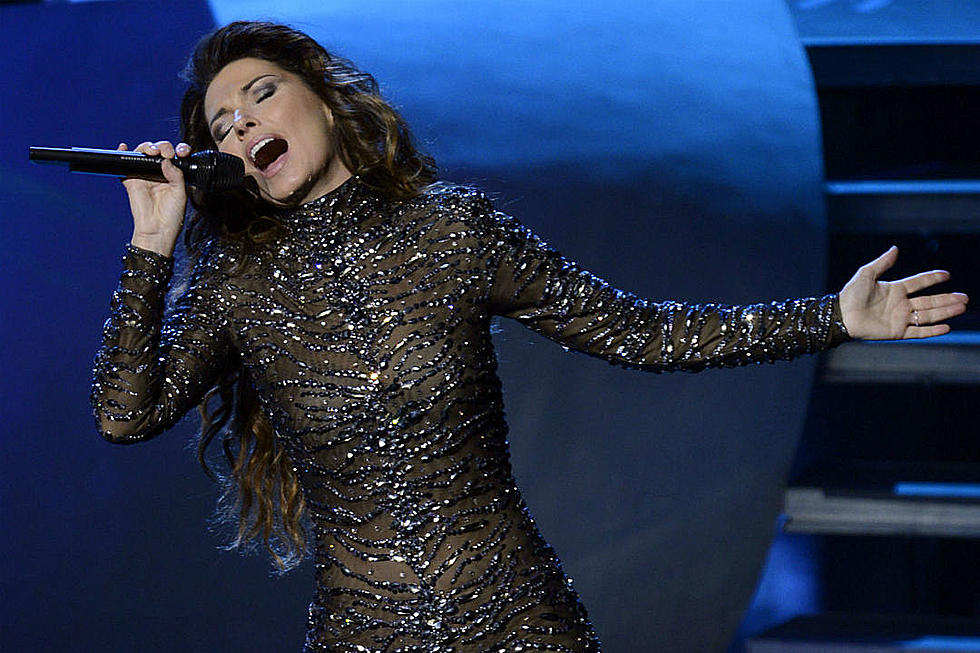 Shania Twain Takes Role in Faith-Based Movie 'I Still Believe'
Getty Images
Shania Twain has taken another movie role. The country star will appear in the upcoming new movie I Still Believe.
According to the Hollywood Reporter, Twain will play the role of Terry Camp. She's the mother of Jeremy Camp (played by KJ Apa), the real-life Christian singer-songwriter around whom I Still Believe focuses. The film follows the Grammy-nominated, award-winning artist's "journey of love and loss," explains the Wrap, and "looks to prove there is always hope."
I Still Believe is a sequel of sorts to I Can Only Imagine, the 2018 movie based on the MercyMe song and starring Trace Adkins. In the new film, Gary Sinise will play Camp's father, Tom Camp, and Britt Robertson will play Melissa Henning, Jeremy Camp's wife. Melissa Roxbough is portraying Melissa's older sister, and Nathan Dean Parsons is in the role of a rockstar friend who mentors Jeremy but has a romantic interest in Melissa.
Jon Erwin and Jon Gunn wrote the script for I Still Believe, while Erwin and his brother Andrew, along with Kevin Downes, are at the helm. The movie is being produced by Lionsgate and Kingdom Studios, and will begin production in May in Alabama. The film is due out on March 20, 2020.
Twain made her acting debut earlier this year in the movie Trading Paint, opposite John Travolta. She previously appeared in the 2004 feature film I Heart Huckabee for a brief cameo as herself.
10 Things You Might Not Know About Shania Twain
How Well Do You REALLY Know Shania Twain?