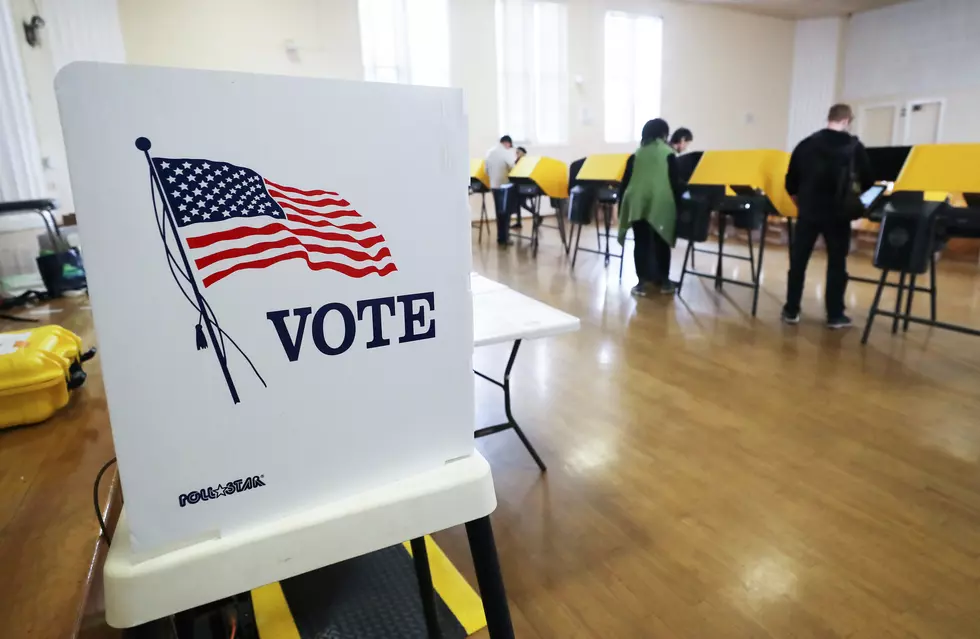 Southwest Louisiana Early Voting Ends This Tuesday Oct. 27
(Photo by Mario Tama/Getty Images)
Election day is fast approaching and early voting is coming to and end even faster.  Election day is Tuesday November 3, 2020 but early voting for voters in Southwest Louisiana will come to an end this Tuesday, October 26, 2020.
Of course the major race most people are focusing on is the race for President of the United States but locally there are some major races and amendments on the ballot for this election.
In Louisiana, there are also races for Unites States Senate and House of Representatives.
In Calcasieu Parish there are some highly publicized races going on other than voting for President of the United States. Some of the important local contests include Ward 3 and Ward 4 City Marshal races.
There is also a race to elect a new Calcasieu parish District Attorney with two candidates trying to win the seat.  There is also seats up for grabs on the 14th judicial District Court and a Lake Charles city court seat up for grabs.
One of the amendments that is on the ballot is weather to allow sports betting. On the ballot it will be listed as allow sports wagering activities. This would allow people to bet on all sports related games.
With early voting ending tomorrow here are the locations to vote in Calcasieu Parish. You can vote in Lake Charles at the lake Charles Civic Center.  You can also vote in Moss Bluff until tomorrow is located at the Moss Bluff Library on Parish road.  And in Sulphur, early voting is located at the Sulphur Law Enforcement Center.
Enter your number to get our free mobile app
Behind-the-Scenes Photos From SWLA Good Morning America Broadcast