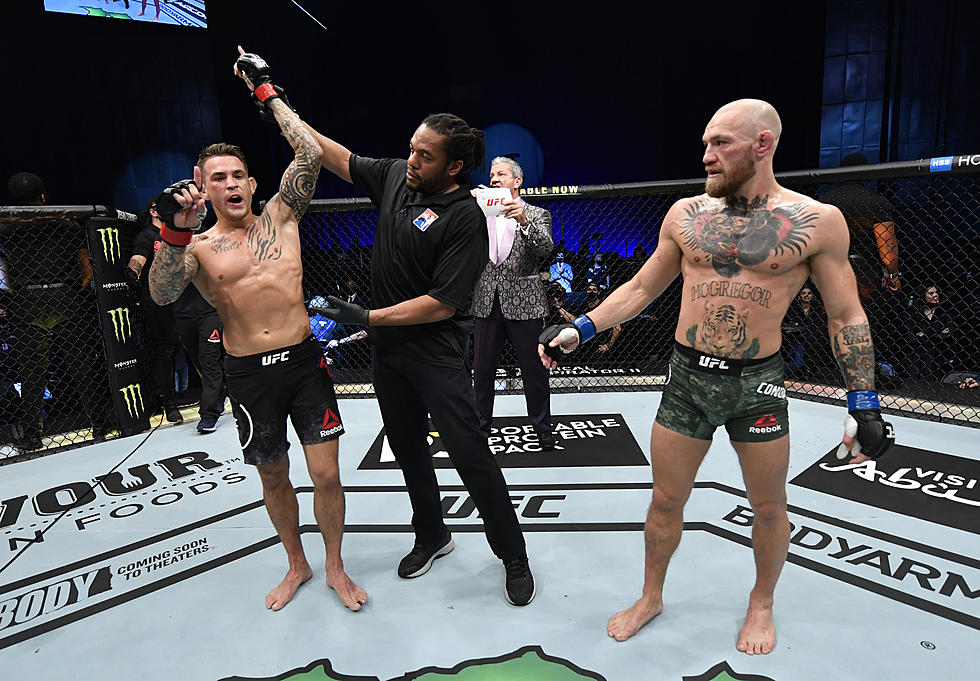 You Can Meet MMA Fighter Dustin Poirier at Rouses
Dustin Poirier Beats McGregor (Zuffa LLC via Getty Images)
If you're a fan of the the UFC and MMA fighting, here is your chance to meet one of the sport's biggest stars. Lafayette Louisiana native and MMA fighter, Dustin Poirier, will be appearing at Rouses Markets in Youngsville for a meet-and-greet.
32 year-old Dustin Poirier is nicknamed "The Diamond" and is a professional fighter who has held the Interim UFC Lightweight Championship. He has also beaten some of the biggest UFC fighters in history.
Poirier has victories over fighters like Max Holloway, Eddie Alvarez, Anthony Pettis, Justin Gaethje, and his most notable victory was recently when he beat the biggest star of the sport, Conner McGregor.
Dustin Poirier and Conner McGregor locked up earlier this year on January 24 for a huge fight watched by millions. Poirier won the fight with a technical knockout in the second round of the bout and became the first person to beat McGregor by knockout.
The rematch is already set. The two UFC fighters will square off again on July 10 in the UFC 264 event.
Other than being a fighter, Poirier is quite the entrepreneur, as well. Seeing as he is from South Louisiana, he has his own brand of hot sauce. He announced its release in December of 2020, and it's a Cajun hot sauce called Poirier's Louisiana Style.
This Saturday, April 10, you can meet him at the Rouses in Youngsville, just south of Lafayette from 12:00pm to 2:00pm, and you can even pick up some of his hot sauce. The fighter will be doing a meet-and-greet, signing autographs and taking pictures with fans.
CHECK IT OUT: 100 sports records and the stories behind them