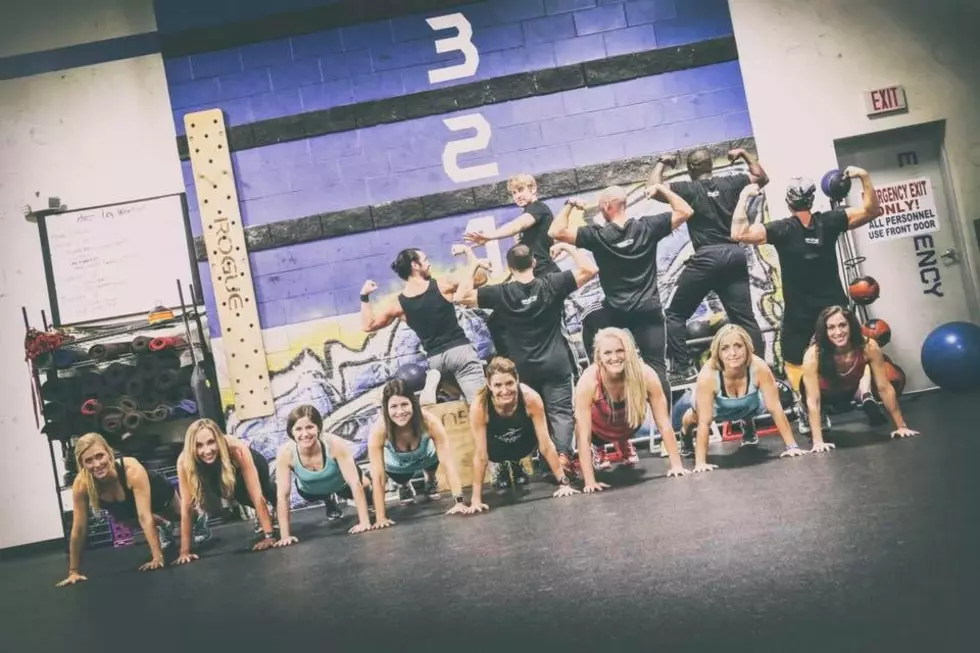 You're Invited To 'Bring In The New Rear' With Project Fit
Courtesy of Project Fit
Project Fit is having their annual open house this Saturday from 8:30 am to 11:30 am.  Myself and another DJ here at TownSquare Media have been training for 2 weeks now at Project Fit with the owner Allie and trainer Katie.   Project Fit has everything you need to get you where you want to be physically.  The staff are extremely nice and high energy.  They truly care about your success and they take pride in the work they do.  I can tell you from first hand experience, if you're looking for motivation and success at reaching your fitness goals, there's only 1 gym in Lake Charles that will make you feel amazing inside while you're working to make a healthier life for yourself and your family.  You've got to give Project fit a call today!
"Bring In The New Rear" is basically a three hour workout party (lol).  All of their trainers will be there to showcase their talents.  Members, as well as non-members, will have the opportunity to participate in or observe a variety of fitness classes.   The trainers will also be available to answer any fitness questions and set up consults with interested clients. 
Here is a list of the activities: 
8:30 to 9:30:  The SpinZone with Allie.  The Spin starts here!  Challenging and fun.  Excellent way to improve cardiovascular fitness while burning lots of calories.  Intervals, rolling hills, cadence climbs and jumps coupled with energetic music will get your New Year's eve day off to a good start.  Work hard before you play hard!
8:30 to 9:30:  Circuit training with Katie, Kylie and Bre, three of Project Fit's "hardcore chicks".  Total body workout using weights, resistance bands, medicine balls and balance trainers.  All fitness levels welcome.
9:30 to 10:30:  Mixture of Athletic, Restorative and Buti YOGA.  Stress reduction, total body toning and stretching.  Improve flexibility and balance.  Learn how to build lean muscle mass.  Ending with a nice relaxing stretch. 
9:30 to 10:30:  Project Fit's flagship program Allie's Bootcamp. Get ready to flip tires, climb ropes and compete in a Push-ups, pull-ups, Peg board, plank-off, and rope climb competition.    
10:30 to 11:30:  Our strongest lifters will be demonstrating their strength by competing in a Power lifting competition.  They will also be offering tips on correct form for deadlifts, squats and bench press. 
10:30 to 11:30:  Watch these guys in action while sipping on mimosias and healthy snacks!