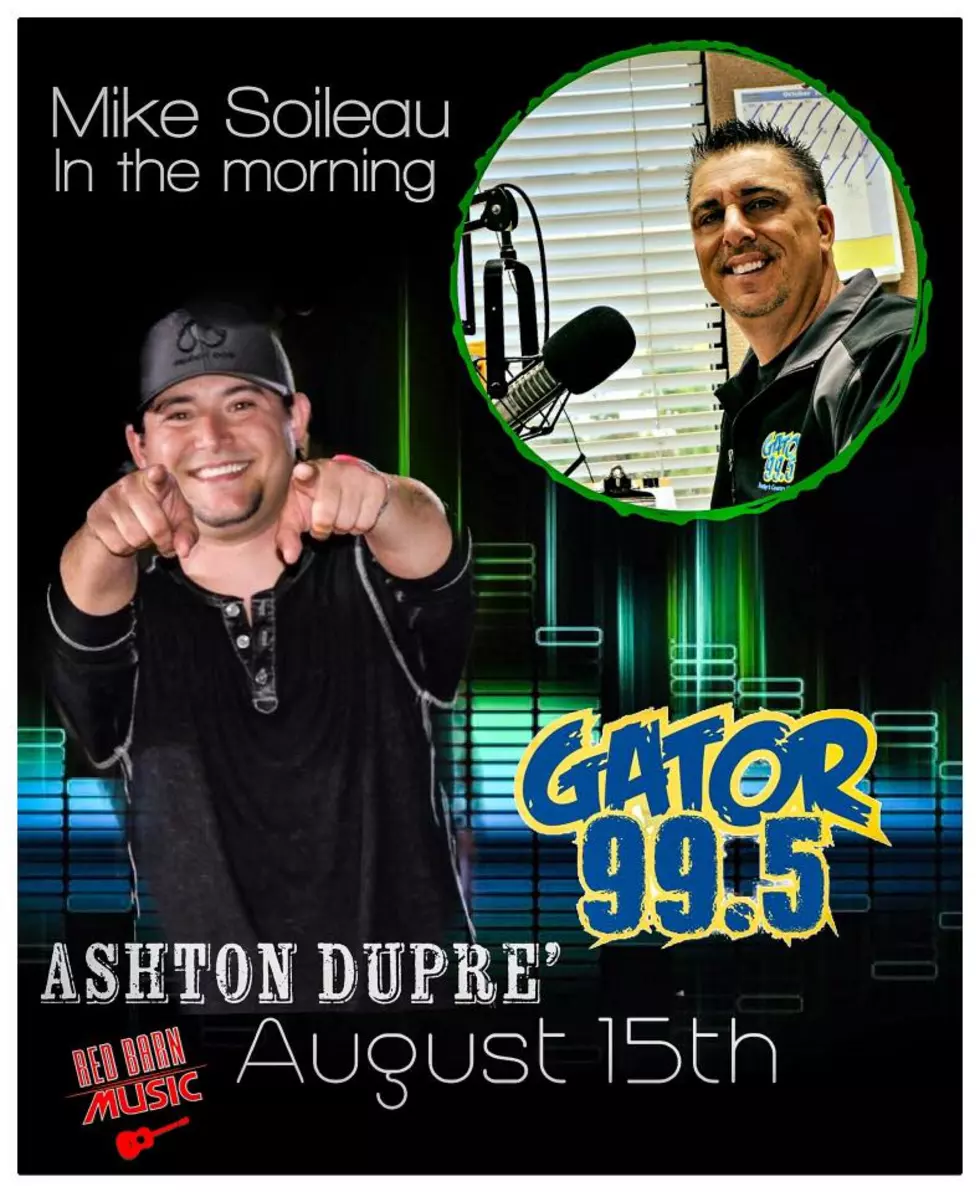 Ashton Dupre' Joins Gator Morning Show Tomorrow Aug. 15
Ashton Dupree & Mike Soileau (TSM/Red Barn Music)
We want to invite you to join us tomorrow morning as Red Barn country music recording artist Ashton Dupre' will join us live in the studio.
Ashton is a true talent with a great voice.  We will talk to him about his latest music, how you can get a copy of it and about his big concert coming up this weekend.
Ashton Dupre' is teaming up with our good buddy Dustin Sonnier for a big show this Saturday night in Kinder, Louisiana.
Ashton and Dustin will be performing back to back at the Mikko Center inside Coushatta Casino Resort in Kinder, La this Saturday night.  The show starts at 9pm.
Join us tomorrow morning as Ashton will play some music live for us and we will go Facebook Live in the studio as well.  Talk with y'all then!