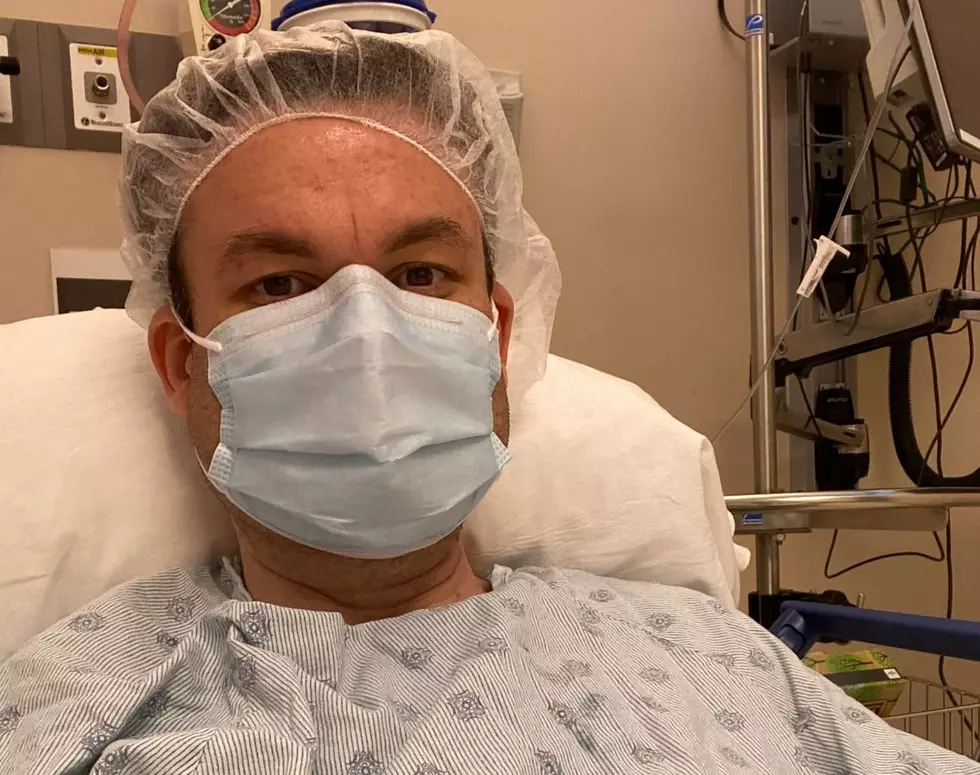 Ben Terry Shows Off His New Hair Style
Ben Terry KPLC
Our own Ben Terry is now sporting a more sleek look as he prepares for a different path with his chemotherapy. His last health update on August 15 filled in his supporters on what was going on.
Although the update wasn't any news we wanted to hear, at least there is a continued path. One thing I learned through my personal cancer journey is that although cancer is the same on the surface of a definition, it varies from person to person when it comes to treatment. Since we are all unique and made differently, the disease reacts differently as doctors treat it. My own "side effects" were rare. I wasn't sick to my stomach during chemotherapy, I actually ate 7-8 times a day! That was an extremely rare situation that surprised us all. That just goes to show that we truly are different when it comes to even something as extreme as this dumb disease.
It seems like the current update, although not ideal, still has a bit of hope in it as they change chemotherapy strategies. As a result, it was time to prepare for the next step in chemo. Taxol is one of the chemotherapies he will be taking. It was one of the ones I was on as well. This is the one that can cause hair falling out, sickness, neuropathy, and more. Let me tell you, losing your hair, as vain as it might sound, is a truly demoralizing feeling. My treatments were not near as strong as what most patients, including Ben, will go through, but I still ended up losing my entire mustache and had multiple bald spots on the back of my head. As I said, I felt so vain and stuck up because of the fact I was sad about it and not grateful for still being alive. When you go through this journey, nothing is ever normal about life. To me, the whole hair thing was the last little bit of MY normal and was helping me feel that way. Losing that, as little as I did, was just a total spiral.
Yet, our weather hero continues to fight and push. It's not easy whatsoever, but seeing him fight and be open about it is truly inspiring! I could barely wake up and do a radio show, this man is suited up and still doing the weather ON CAMERA! Continue to pray for not only Ben, but his entire family and medical staff looking after him. They won't give up, he won't give up, and we shouldn't give up on him or anyone else going through the same situation. Support from friends and family is one of the most important things we can do as our friends and family fight for their life.
LOOK: The most expensive weather and climate disasters in recent decades
Stacker
ranked the most expensive climate disasters by the billions since 1980 by the total cost of all damages, adjusted for inflation, based on
2021 data from the National Oceanic and Atmospheric Administration (NOAA)
. The list starts with Hurricane Sally, which caused $7.3 billion in damages in 2020, and ends with a devastating 2005 hurricane that caused $170 billion in damage and killed at least 1,833 people. Keep reading to discover the 50 of the most expensive climate disasters in recent decades in the U.S.