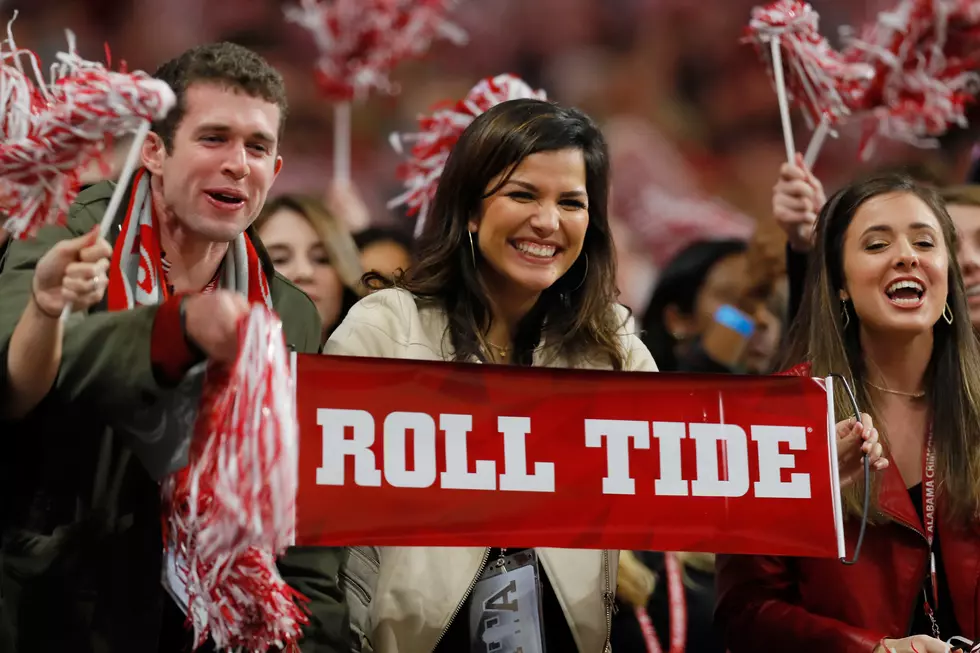 Carnival Cruise Deports Alabama Fans to Mexico, Mexico Funds Wall
Getty Images
The Carnival Fantasy will set sail next February for a 4 day/night cruise to Cozumel, Mexico. The inaugural cruise will have Alabama athletes, Coaches, and fans on board. There will be autograph sessions, charity auctions, and even fundraisers while on board. It claims to be a floating Bryant-Denny Stadium while underway. Proceeds to the event will benefit the Crimson Tide Foundation and Nick's Kids.
In other news, Mexico is now building a wall around Cozumel in order to keep the fans from reaching the Cozumel shores. Funded by a group called the "Tiger Eyez" (why the z? I have no idea). After hearing about the sudden deportation of the Crimson Tide, the group funded the construction of the 5ft wall around the sandy shores immediately and 100%.
A Spokesman for the Tiger Eyez said during a press release earlier in the week "They invade our state each year and seem to always take our pride from us, we don't want our dear friends in Cozumel to feel the same."
If you have the sudden urge to randomly yell out "Roll Tide", or are partial to elephants, you can jump on the cruise as well by visiting the Crimson Tide Cruise website, and signing up. If you are a die hard Alabama fan, have an adult, or someone from Louisiana, help you sound out the big words for you.
If you have read this far, I am so proud you have! This is what is called a "satire" article, but they really are having a Crimson Tide Cruise. I am sure there would be an LSU Cruise, but then we all know 90% of Louisiana would be shut down for a few weeks as fabricators figure out how to weld 4-5 cruise ships together to fit the amount of people wanting to get on board. Plus, figuring out how to transport a few tons of crawfish down to Mexico and how many 10oz cans you can fit in the cruise ships ice chest.