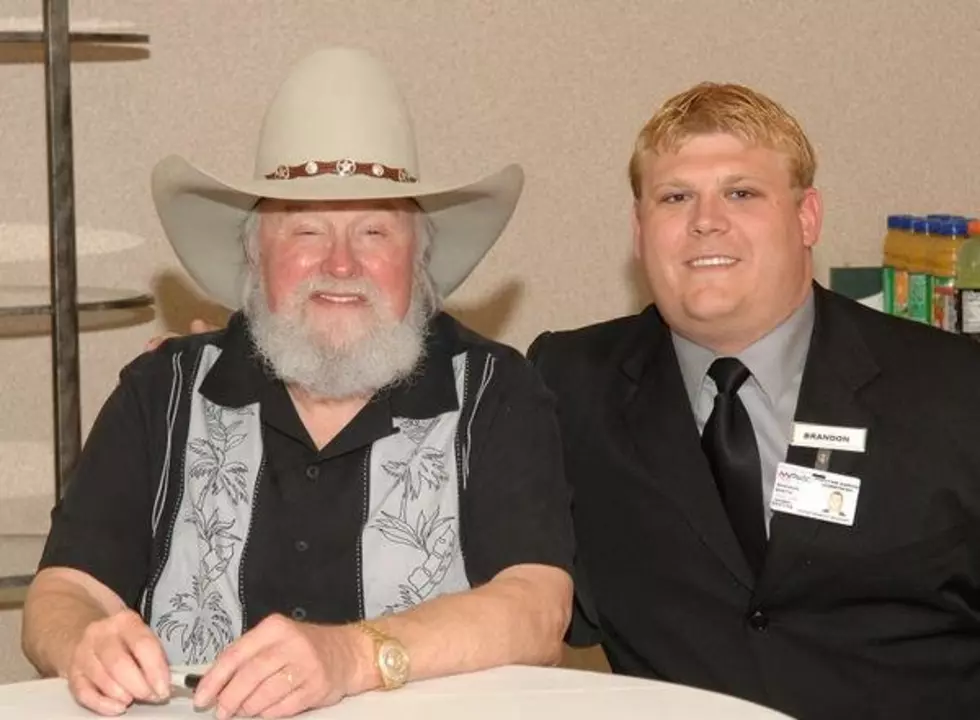 Chad Austin's Evening With Charlie Daniels
Chad Austin
I am sure you will agree with me that Charlie Daniels was an institution in not only country music, but an entire genre of music. He had influences in the country, bluegrass, gospel, and southern rock music categories. He will most likely always be known best for his 1979 release of The Devil Went Down to Georgia.
The song spent fourteen weeks on the Hot Country Singles chart in 1979 and peaked at #1 for one week. The single would eventually be certified platinum by RIAA in December of 1989 after commemorating the sales of over two million copies in the United States. It continues to be one of the most played songs of the southern country rock genre.
I had a chance to meet Charlie Daniels back on March 14, 2009. I was the entertainment manager for a massive casino resort in Mississippi and was ecstatic to learn Charlie Daniels accepted the offer to play at our venue. Upon his arrival at the resort, I greeted the 6'2", burly gray-bearded legend with a simple handshake. I spent all day taking care of his needs. I oversaw his food, meet and greet, hotel suite, transportation, green room requests, and merchandise booth. He was kind and friendly, and always called me by my first name.
Watching Charlie Daniels perform onstage was electric. At the age of seventy-three, he still had the magic to shock and wow his fans. That evening, he busted the strings on three different fiddles. I guess that comes from playing with such intensity. The cool part was that after he would ruin a bow, he would toss it off stage to me, then grab a new one.
After the show, Charlie invited me to have dinner with him. It was only Charlie, me, and two of his managers for dinner in the green room. When I asked what he would like for dinner, he said, "The biggest steak you got, and order one for you, too."
The four of us ate steak and got to know each other. He loved the fact that I was from Louisiana, and I was surprised how much he knew about our great state.
I was saddened to learn of his sudden passing last month from a hemorrhagic stroke while in Nashville. I will always treasure the opportunity I had to be Charlie Daniels' shadow for a day.
Enter your number to get our free mobile app
Famous Country Singers From Southwest Louisiana and Southeast Texas