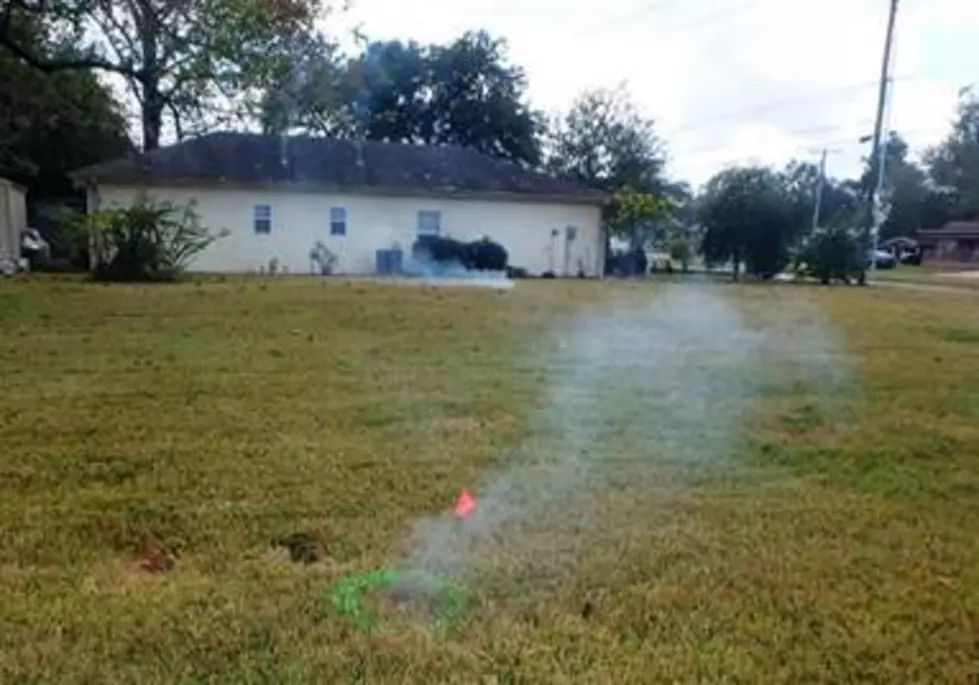 City of Lake Charles Begins Smoke Tests On Sewer Lines
Smoke Testing (Photo provided by Matt young City of Lake Charles)
If you are rolling around the city of Lake Charles and see smoke coming out of sewer lines today or this week don't be alarmed.
The City Of Lake Charles is beginning testing sewer lines all this week in the city to check for stop ups and blockage.
Matt Young with the City of Lake Charles says,
The project area to be tested is generally described as:
North of Interstate 10: Between Guinn Street and Interstate 10, and between Highway 171 and Cathy Street
South of Interstate 10: Between Railroad Avenue and Interstate 10, and west of Kayouche Coulee
Mr. Young also told us that the testing is non-toxic, non-staining, and creates no fire hazard.  So there is no threat of any of these and is totally safe.