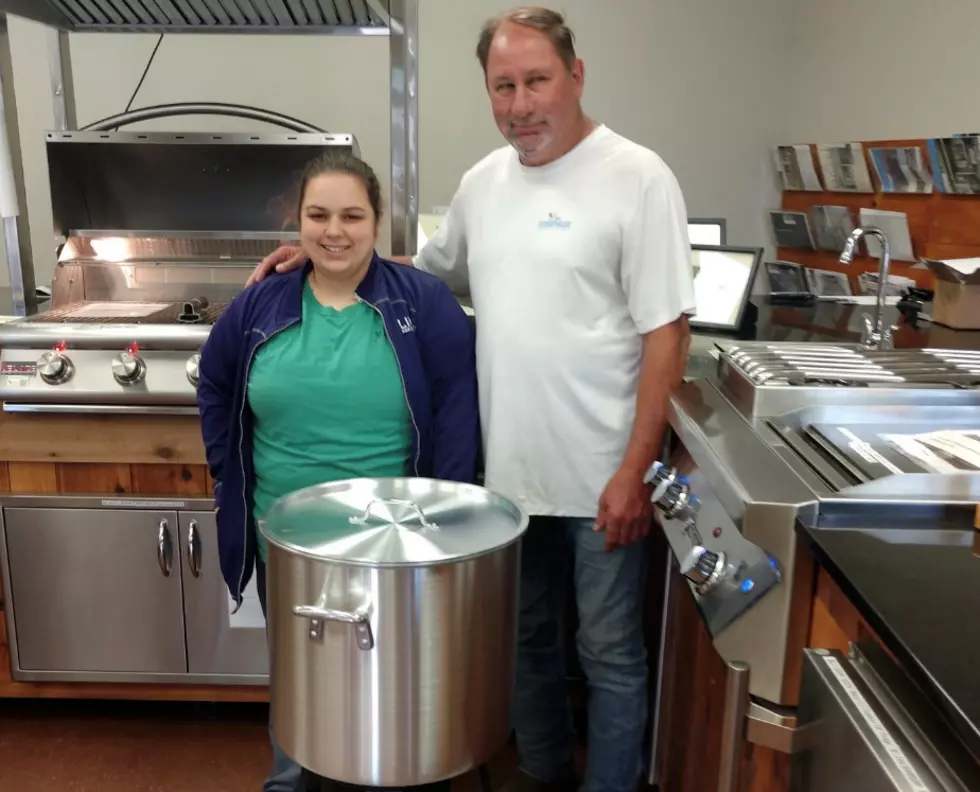 Congrats To Our Gator 99.5 Good Friday Crawfish Boil Winner
Gator 99.5 Crawfish winner
For the past several weeks, we have been giving you a chance to win our Good Friday crawfish boil prize pack. It consisted of a crawfish pot, basket, burner and regulator all provided by Cajun Outdoor Paradise Products, located at 1330 East McNeese Street in Lake Charles. You also would get a sack of live crawfish from Mr. Bill's Seafood Express, located at 500 East McNeese Street in Lake Charles.
All you had to do was download the Gator 99.5 mobile App and have App Alerts turned on. Last Monday, we sent out that notification and we want to say congrats to Mandy F. of Westlake, La on being our big winner!
You could be next! We have a bunch of great stuff coming your way, so download our mobile app today for your chance to win.