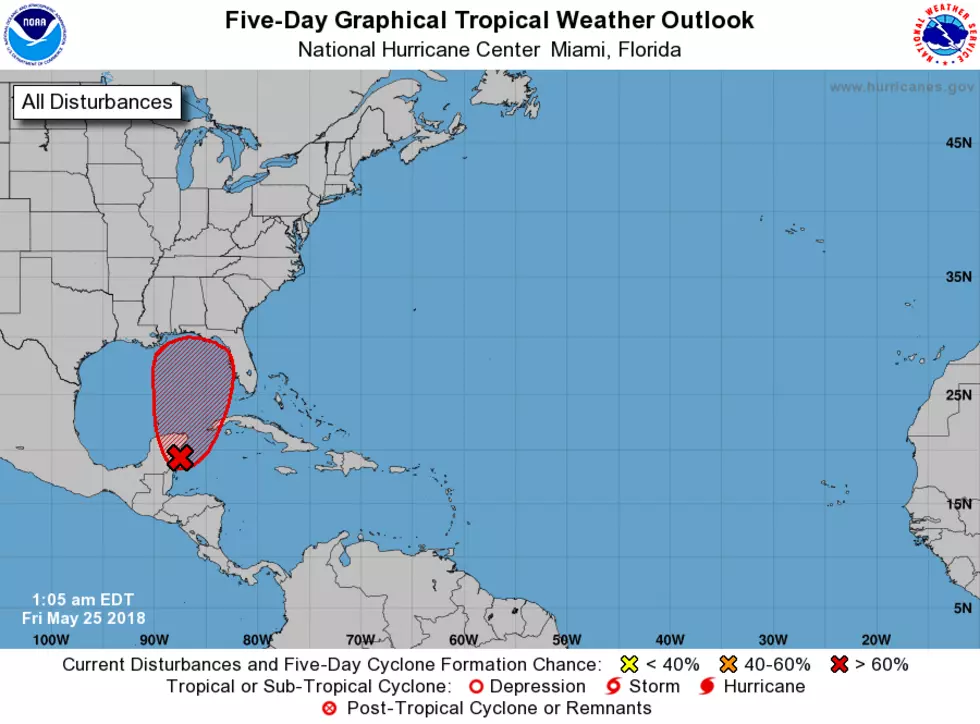 Disturbance In Gulf Has 90% Chance of Development
Tropical System In Gulf (Photo from NOAA)
So with the Memorial day holiday coming up this weekend, many of you are have probably been focusing what your doing on this holiday weekend.
Well maybe stop and take a look at this.  The National Weather Service has been tracking an area of disturb weather just off the coast of Mexico.
They are now giving it a 90% for development into a tropical depression over the next two days. If this system happens to form into a tropical storm it would be called Alberto.
For us in Southwest Louisiana it looks like it will stay to the East of us as it enters the Gulf of Mexico and will head toward the coast of Alabama and Florida.  But with that being said, we should still keep one eye out just in case.