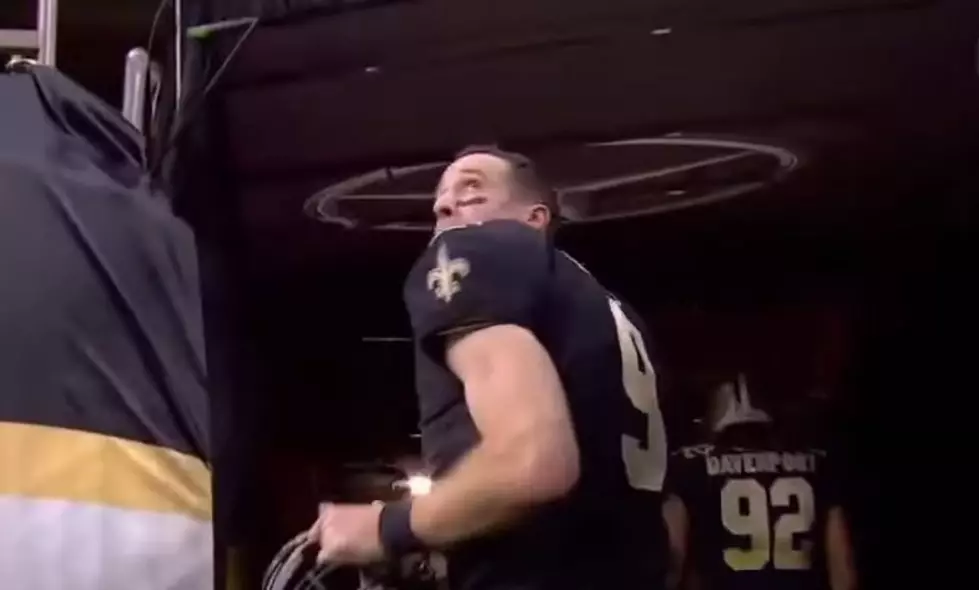 Drew Brees Final Look Seen Around The Sports World
YouTube
The New Orleans Saints and Drew Brees era may have just come to an end last night as the Saints lost 30-20 to the Tampa Bay Buc in the divisional round of the playoffs.
Speculation has been swirling that Drew Brees plans to retire at the end of this season and if the events after the game by Brees are indication, they may just be right.
After the game, Drew met up with Tom Brady on the field to say what we thought were their final goodbyes as competitors but not so fast. Drew left the field and as he entered the tunnel toward the locker room, he stopped one last time and took a look back at the field and arena where he set his legacy in stone. Check it out.
Then after the game, press conferences and a change of clothes Drew and his family came back on the field and to fans surprise Tom Brady met Drew on the field.
Drew and his wife and four kids were all on the field when Tom Brady came to talk with them.  While talking, Drew's son handed Tom a football and took off toward the end zone and Tom Brady threw him the football in the end zone for a pretend touchdown. Here is that footage.
So will Drew retire?  All his actions yesterday combined with the insiders saying yes, we may have seen one of the greatest of all times last game. Before the season even started, Drew had already signed a sports broadcasting contract with NBC so that when the future Hall of Famer decided to retire, he already had the next step planned.
No matter what, we would like to take this time to thank #9 for all he did not only for the football team but what he did for the fans of the Saints, the city of New Orleans and the state of Louisiana.  Thank you Drew.
Enter your number to get our free mobile app
Louisiana Foods For Game Day