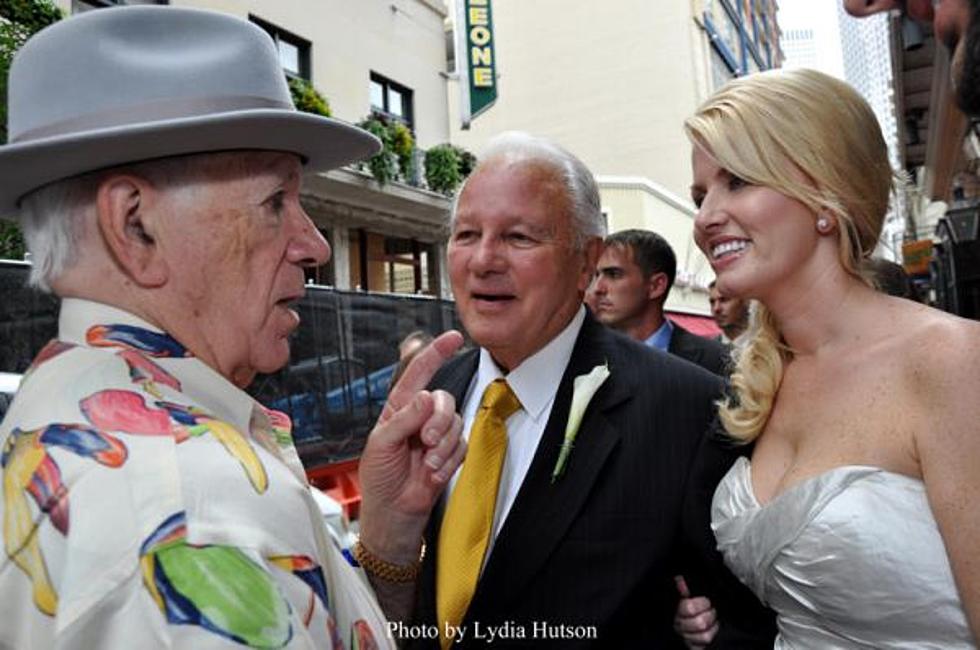 Edwin Edwards Widow Engaged to 78 Year Old Speaker John Alario
Photo by Lydia Hutson, Courtesy Leo Honeycutt
Former Governor Edwin Edwards died last year in July at 93. Edwards married prison pen pal Trina Grimes in July 2011. Edwards was 83 at the time and Trina was 32. The couple had a son shortly after in 2013 and even starred in a reality TV show "The Governor's Wife" on A&E.
It seems that Trina certainly has a type, except this one she didn't meet through a prison letter. John Alario is a former House Speaker and Senate President. He is 35 years older than Trina Edwards at 78 years old. The couple confirmed their recent engagement with USA Today but have given no further details from that. The duo got engaged on Trina's 44th birthday, August 19. They had been dating for 6 months prior to him asking the Edwards widow. Alario is also a widower, he lost his wife 16 years ago.
Alario was no stranger to Edwin Edwards. He was Edward's democratic choice for speaker of the house. Shortly after, he switched over to republican and was GOP under Bobby Jindal. Alario continued in Louisiana politics through the first term of current Louisiana Governor Jon Bel Edwards. He retired in 2020 with 48 years of experience in politics.
Although there is no more information on any wedding plans, the couple told various news outlets they don't want to ruin their current engagement. Instead, they want to enjoy this time engaged and make wedding plans further down the road.
SEE: 30 Toys That Defined the '70s