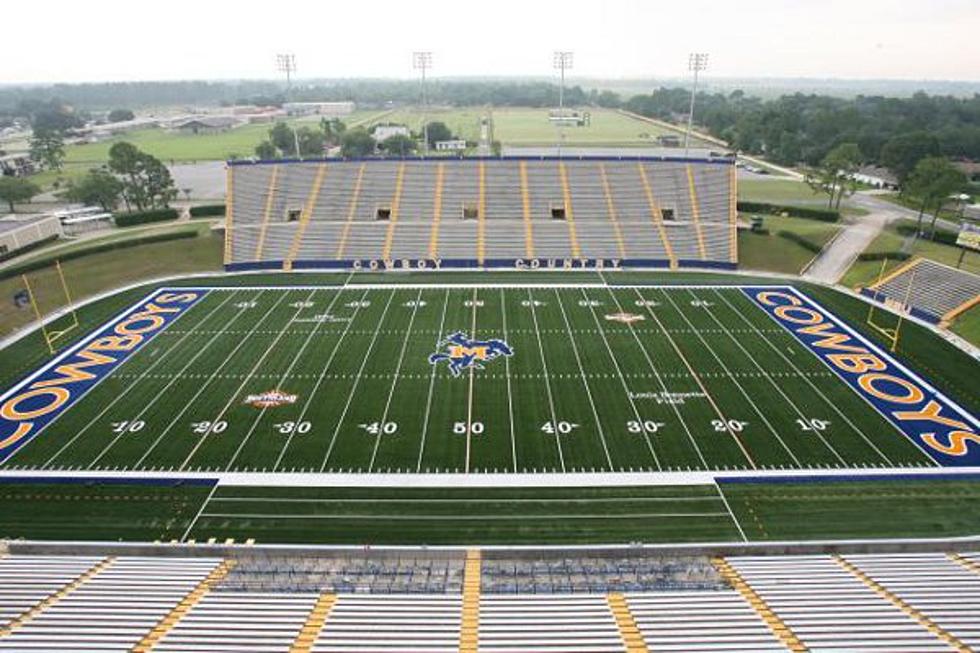 ESPN Analyst Thinks No College Football This Fall
McNeese Football Stadium (Photo provided by Matt Bonnette MSU)
In Southwest Louisiana, we are all about sports. We like our baseball and basketball but we really love our football.
The fall weekends in Southwest Louisiana explode with excitement as every Friday and Saturday night, we have football.
Folks flock to support their local high school football teams on Friday nights and then head to Cowboy stadium to support the Pokes or head to Baton Rouge to cheer on the Tigers.
Can you even imagine if there is no LSU or McNeese football this year? ESPN sportscaster, Chirs Fowler, has expressed his opinion on the matter.
Fowler took to Instagram and posted this video below with his opinion on if the upcoming 2020 football season will happen.
Enter your number to get our free mobile app
Check out these 50 fascinating facts about dogs: