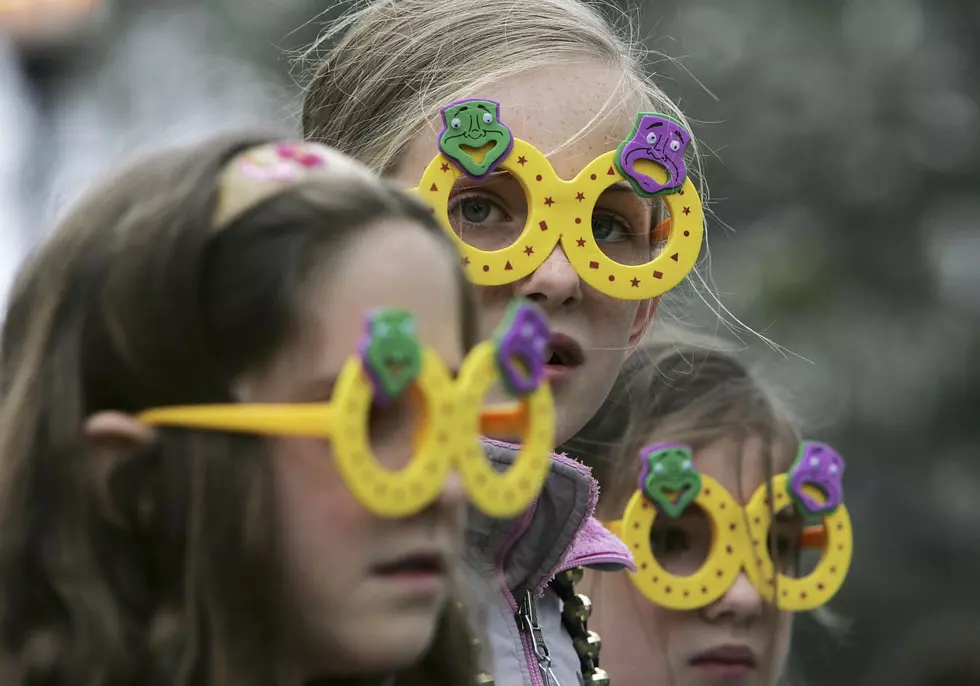 Family Friendly Area Called 'The Zone' Returns For Mardi Gras Day
Getty Images
Mardi Gras in Southwest Louisiana is right around the corner and the Calcasieu Parish Police Jury has announced that The Zone is coming back again for it's 12th year. .
The Zone is a family friendly, Alcohol and Tobacco free area on the Mardi Gras parade route in Lake Charles. The Zone will be open from Noon until 4 p.m. on Mardi Gras day which is  Tuesday, Feb. 25th.
The Zone is located on the parade route and is located in the parking lot between the Charleston Building and the Parish Courthouse on Ryan Street in Lake Charles.
Laura Heller with the Calcasieu Parish Police Jury said,
The area will have lots of kid-friendly games and activities including a live DJ, laser tag, a bounce house, obstacle course and a train ride. The Bayou Games and the Kona Ice trucks will also be on-site. There will be plenty of hot dogs, popcorn, and soft drinks for kids to enjoy.

 
The event is free to the public so go out and enjoy.