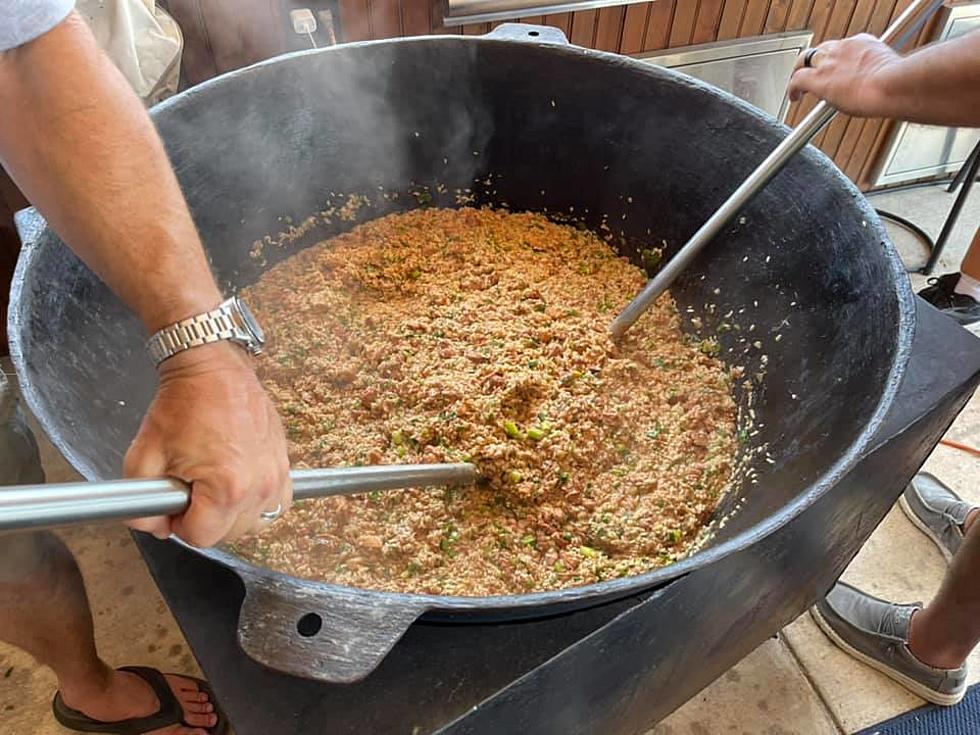 Get Lunch Or Dinner This Friday Nov. 11 & Help Lake Charles Veterans
Jambalaya (Mike Soileau TSM)
Veterans Day is coming up this Friday, November 11th, and in Lake Charles, The VFW Post 2130 in South Lake Charles is having a Jambalaya fundraiser.
Veterans day is a chance for all of us to reflect and thank our men and women who served in our Army, Navy Air Force, Marines, and other branches of the United States service. You or someone you know have served in our armed forces and that is why we celebrate Veterans Day in their honor.
Personally, my father and grandfather served in the United States Army.  My dad was Staff Seargent in the United States Army and served as military police. He did tours in Berlin, Germany, Fort Hood Texas, and Fort Polk in Leesville.
Here is your chance to get lunch or dinner for you and your family or heck buy lunch for your office and support our Lake Charles Veterans. The VFW Post 2130 in Lake Charles is having its 2nd annual Veterans Day Jamabalaya dinner fundraiser this Friday, November 11th.
It will take place at the VFW in South Lake Charles located at 5676 Lake Street in Lake Charles. The dinners will be served from 11:00 am to 6:00 pm that day.
The price for each dinner is $10. If you would like to make a big order, please call the VFW directly at (337) 477-7546. That way they can have your order ready on Friday. Help us help our local Lake Charles and Southwest Louisiana Veterans on Friday.
Favorite Dishes Cajuns Love to Cook