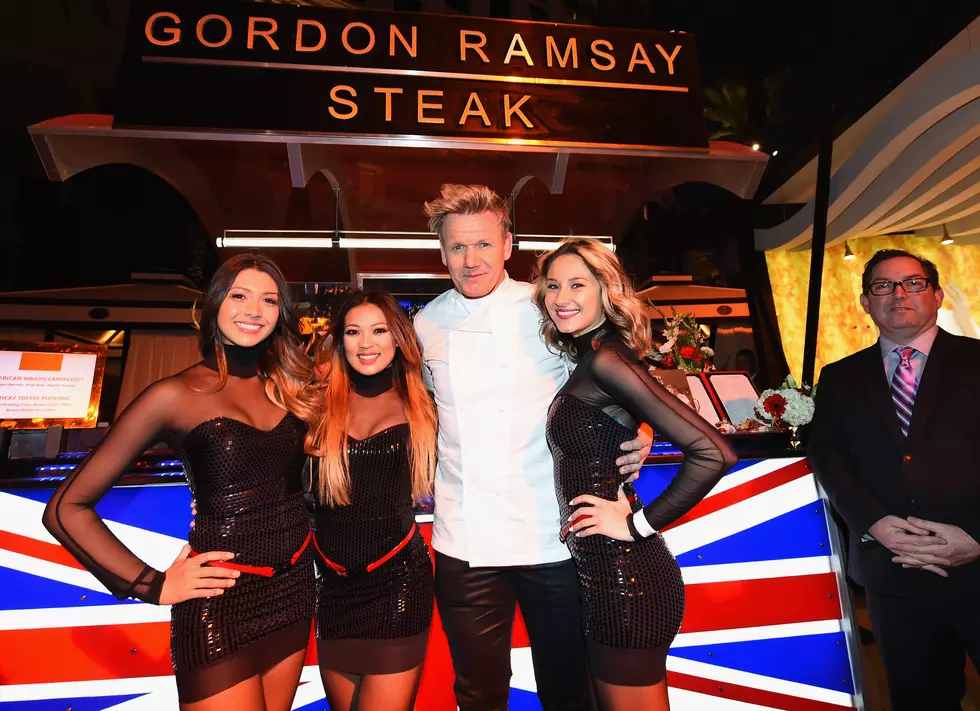 Gordon Ramsay Steak Coming To The Lake Charles Area
Ethan Miller Getty Images
World renown chef and television star Gordon Ramsay will be opening up one of his Gordon Ramsay Steak restaurants right here in Southwest Louisiana. He has teamed up with the Horseshoe Casino in Westlake and Lake Charles area to open up the eatery.
The Horseshoe Casino is a Ceaser's property and is set to open on December 12, 2022, in Westlake where the old Isle of Capri once stood. One of the featured restaurants inside the new casino will be Gordon Ramsay Steak.
Gordan Ramsay Steak will be the first one in Louisiana and only the 6th location in the entire United States. The restaurants were opened by Gordan Ramsay who quickly partnered with Ceasers to include them on their properties. The restaurant will feature the finest cuts of meats dry-aged to perfection.
According to a news release on Cision PR Netwire,
Horseshoe Lake Charles will bring multi-Michelin-starred chef Gordon Ramsay to the Pelican State with the opening of Gordon Ramsay Steak in mid-2023.
Chef Gordon Ramsay is a multi-Michelin-starred chef and is known not only for his great food but all his widely popular cooking show competitions on television.
He is the host of Hell's Kitchen, Master Chef, Kitchen Nightmares, and Master Chef Junior. These shows are huge and watched by tons of people each week.
Are you excited about the new casino coming to the Southwest Louisiana area? I think I am excited to go eat at Gordan Ramsay Steak! I wonder if Gordon Ramsay himself will come down to the area for the grand opening in mid-2023. We will have to see.
Either way, Southwest Louisiana will have some new choices when it comes to going to eat out and for entertainment.
Eight Signature Louisiana Dishes