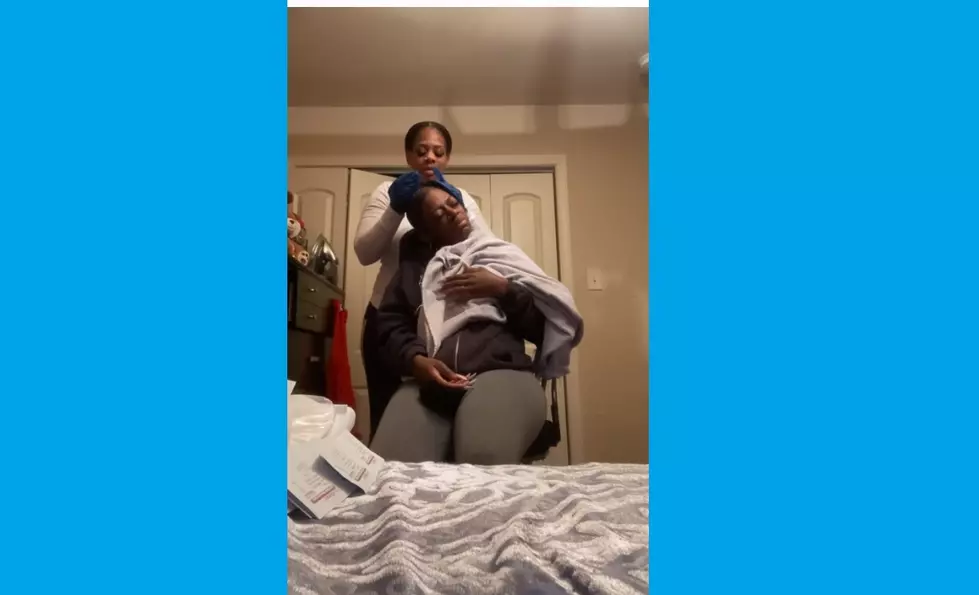 Gorilla Glue Issues Statement About Misuse of Product
YouTube, Tessica Brown
I love the internet. We wrote yesterday about a woman going viral for using Gorilla Glue spray adhesive in place of her regular hair spray. Brown posted on her TikTok, im_d_ollady, that her current hairstyle has been the exact same for a month, but not by choice.
Obviously, you want to laugh at the situation because it seems like a joke you'd see in a movie. Through the jabs and jokes directed toward Brown, there has been an outpouring of support for her to either help her or just tell her to stay strong as she seeks help.
Doctors have stepped up and offered her help on what to do next and what the processes are. Her trip to the hospital seems to have been a bust. The hospital gave her acetone to try and loosen the glue up, but that seems to not have made a dent in the glue that claims it's the strongest.
In the midst of the hospital visits and support of the sticky situation, Gorilla Glue made a statement on their Twitter account. The adhesive maker reiterated about the proper uses for their products, but commented they were happy Brown is getting help with her hairy situation.
There has been no updated information as to if she has actually gotten the glue removed from her hair or what the aftermath actually looks like. Someone has started a gofundme account for her, which is currently at $5,000. Why is there an account set up? Your guess is as good as mine.
KEEP READING: What were the most popular baby names from the past 100 years?