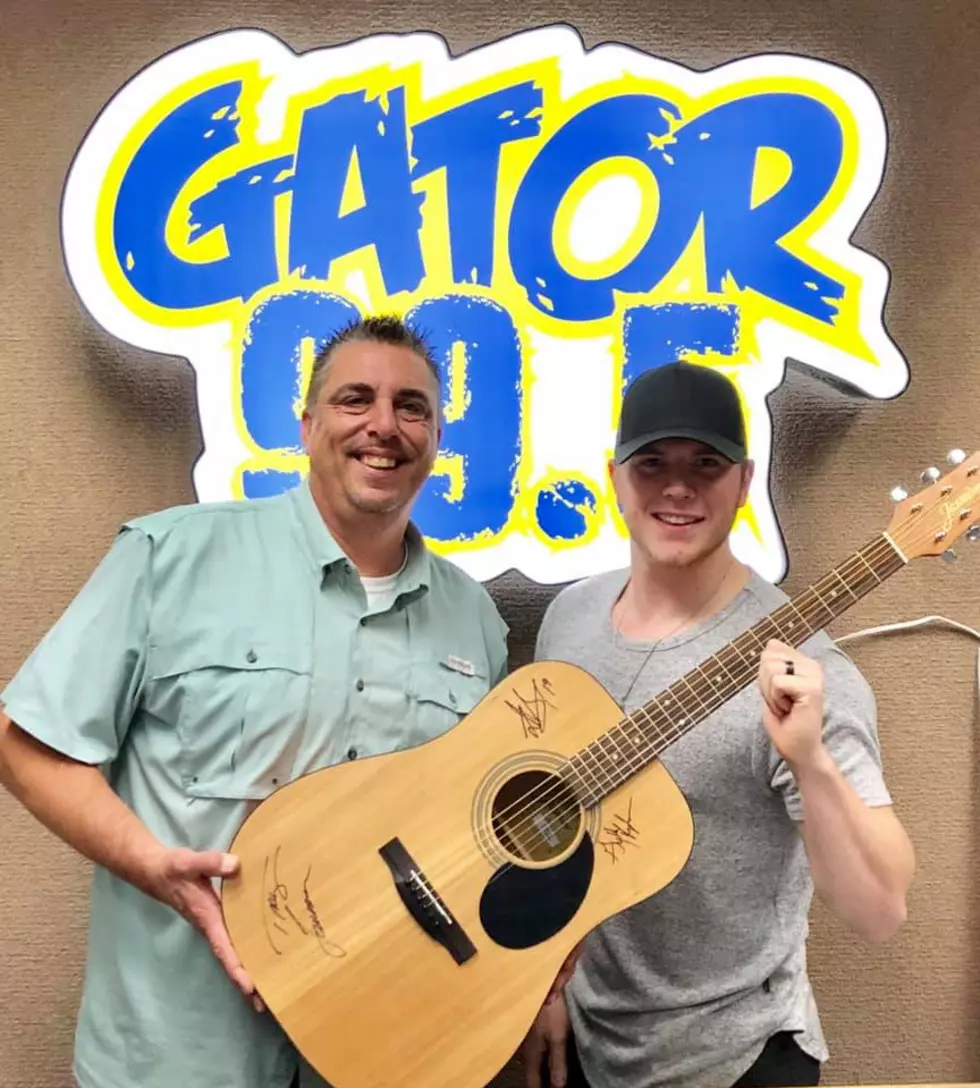 Gyth Rigdon To Join Gator 99.5 Morning Show Thursday
Mike Soileau and Gyth Rigdon (Photo by TSM)
The McNeese Block Party is going down this Friday night, October 1st in Lake Charles and features Gyth Rigdon and Charlie Wayne Lebouef and his band.
The event is totally free and open to all ages.  Bring your lawn chair and your ice chest with drinks and get ready to have a great time.
The event is on the corner of Common and McNeese Streets in Lake Charles and the gates open at 7:00 pm.
Gyth is going to join Mike & Chad tomorrow morning, Thursday, September 30th at 7:30 am.  They are going to talk with Gyth about what he has been doing since he was on NBC's The Voice.
If you remember Gyth Rigdon was on NBC's The Voice in 2019 where he made it all the way to the finale finishing as the runner-up. We are going to talk with Gyth about all the touring he has been doing and what national acts he has opened up for while on tour.
Gyth and his wife are also expecting their second child.  The couple already has a daughter but they just announced that they are expecting a boy.  We will talk with Gyth about becoming a new daddy for the second time.
So tune in tomorrow morning around 7:30 am as we will talk with country music recording artist and local boy Gyth Rigdon live on the air.
The Biggest Celebrities From Southwest Louisiana