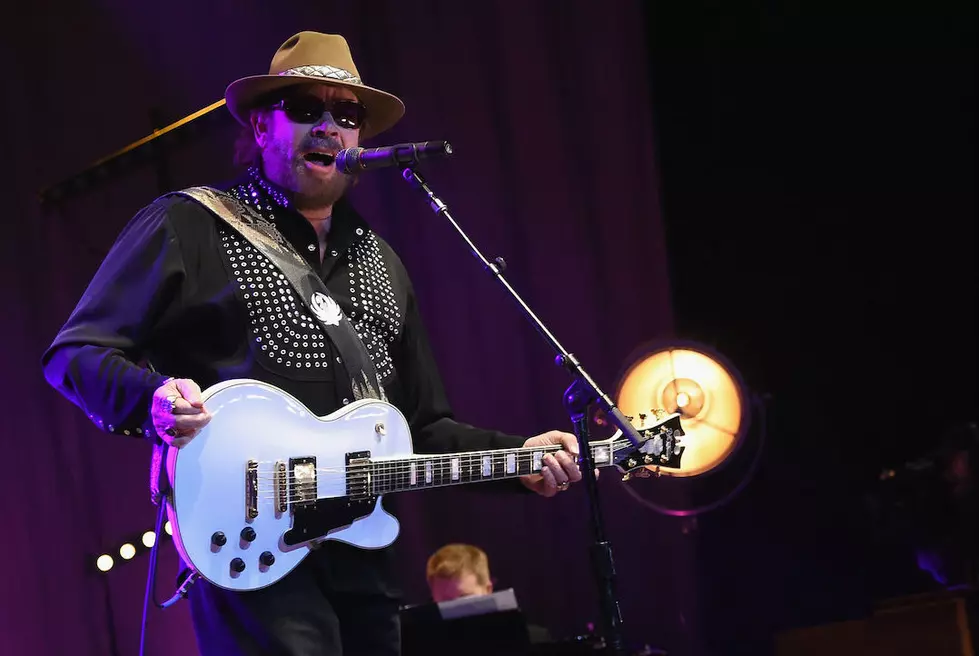 Hank Williams Jr. Seeks Fans' Help in Finding His Grandfather's Missing Gun
Rick Diamond, Getty Images
Hank Williams Jr. is calling on his fanbase to help find his grandfather's missing shotgun, and has offered a reward to anyone who can help him find it. In an announcement posted to Facebook by the singer's attorney, Steven C. Smith, Williams Jr. explains that the missing firearm is a Remington Model 11/48 16-gauge shotgun, with a serial number ending in 58111.
As the post explains, the missing gun holds significant sentimental value for the country star. "Growing up, I spent a lot of time in South Alabama with my Granddad Sheppard," he writes. "Now I'm looking for his shotgun. I want to pass that old Remington down to my children and grandchildren."
Williams Jr. goes on to clarify that he's looking specifically in Cullman, Ala., because he suspects the gun was lost during a move while he was living in the area. "I believe it's in this area, and I'm willing to give the person who has it 50 $100 bills, NO QUESTIONS ASKED, no criminal prosecution," he goes on to write, stressing that he doesn't believe the gun was stolen and has no intention to pursue legal action against anyone who returns it.
In addition to the fifty $100 bills describes in Williams Jr.'s post, he offers an additional $1000 as a finder's fee. In the post, Smith also notes that other forms of payment could well be on offer, too.
"If the finder would prefer a gun or guitar I'm sure that could be arranged with a proper certificate of authenticity," he writes.
Anyone with information regarding the missing shotgun can contact Smith at steve@smithandsmithllp.com, or by phone at (256) 734-4721.
Hank Williams Jr. Through the Years
How Well Do You REALLY Know Hank Williams Jr.?