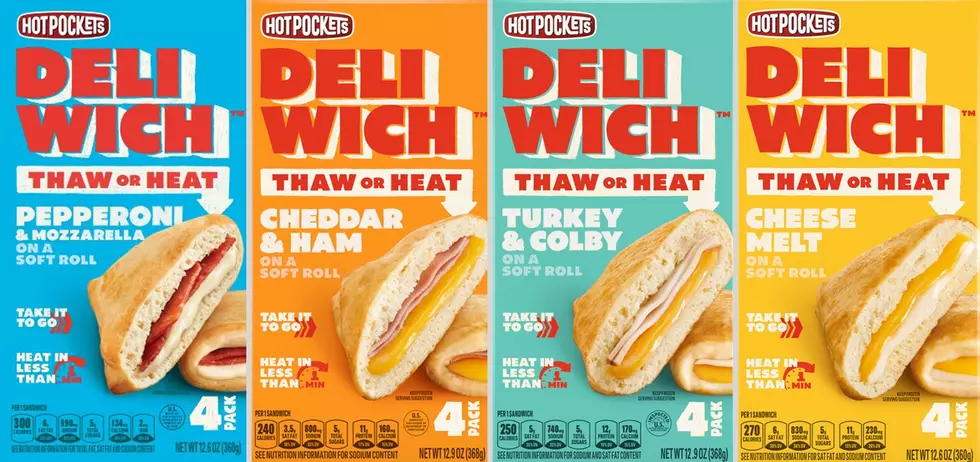 Hot Pockets Now Selling A New Version To Be Eaten Cold
Nestle
Hot pockets have been a time-honored tradition in the Oleander household since I was knee-high to a grasshopper. So when I saw this story I started to salivate and had a rumbly in my tumbly. I was immediately transported back to my childhood
Hot Pockets just announced they're going to start selling a cold version of their popular product. They're called "Deliwich" sandwiches, and idea behind it is that you can put the sandwich in your kid's lunchbox and it will thaw out in two to four hours. They say on the packaging that if you need to thaw it out faster, like to eat around the house, you can still put it in the microwave. It's their first offering that's not meant to be eaten hot.
If I was a gambling man, I would bet this is going to be a hit not only with kids but with their parents as well.
They're releasing four different versions:
Pepperoni-and-cheese
Ham-and-cheese
Turkey-and-cheese
.Cheese
I still enjoy eating Hot Pockets to this day. My all-time favorite is the Philly Cheese Steak, but let's be honest, I've never met a Hot Pocket I didn't like. My daughter Khloe refuses to eat lunch at school, this will be a great addition to the food we buy to make her lunches.
Hot Pockets Brand Marketing Manager Andy Godish stated in a press release:
New Hot Pockets Deliwich is a high-quality sandwich with a little more 'chill' and major convenience for busy parents and their kids... Deliwich offers an easy, great-tasting lunchbox option that stays fresher longer and is always ready to enjoy by the time lunch rolls around.
Deliwich sandwiches will hit grocery stores nationwide by the end of the month.
LOOK: 15 Discontinued McDonald's Menu Items
KEEP READING: 15 Natural Ways to Improve Your Sleep